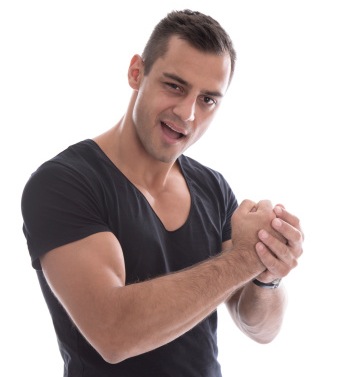 Holster that thing.
The newspaper police crime blotter is like a way more interesting version of Facebook. It strips away the announcements about your friends' toddlers and all the screeds from your uncle about Gaza, and only presents the most unsavory behavior of your neighbors. It's all the goings on in your hood that made someone call the cops.
The police blotter always delivers, and sometimes, as in the item about one man from Northhampton, MA, it can be the best thing you'll read all day:
From the Daily Hampshire Gazette:
About 4:30 p.m. Monday, police responded to a report of a man on North Maple Street with a gun. Police found the man who told them the only "guns" he had were his biceps, which he then flexed for officers. Police searched the man's residence and found no weapons apart from a toy water gun.
Bravo, sir. 
The man reportedly appeared intoxicated, but based on this incident it sounds like he's a fun drunk. Det. Lt. Alan Borowski told Boston.com, "For 53, he's all right," he said of the suspect's shirt-sleeve arsenal. "But he was probably bigger back in the day."
Here's some more police blotter gold.
(by Bob Powers)