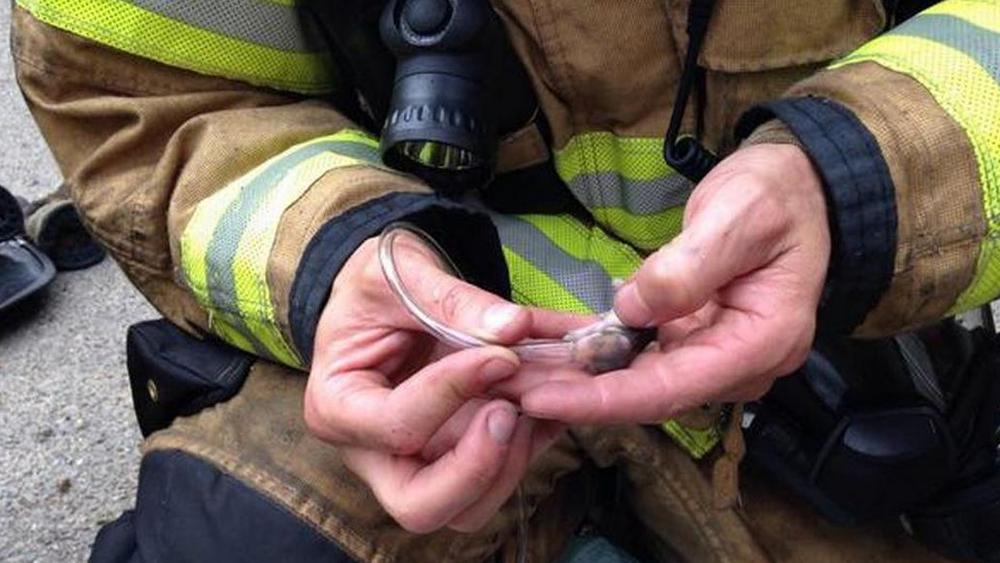 Is this love that I'm feeling? (Via Lacey FD)
A house fire thought to be caused by a clothes dryer broke out in Lacey, Wash. last Friday. While the human family was thankfully out of the house when the fire broke out, there was a still a hamster family trapped inside.
Two adult and three baby hamsters were found caged inside the home. Next to the cage firefighters found a marriage certificate made out in crayon.
As Battalion Chief Tim Hulse told KTLA, "Apparently they were married… The family had made a marriage certificate for Oreo and Madonna. It was pretty cute."