They didn't even plan this.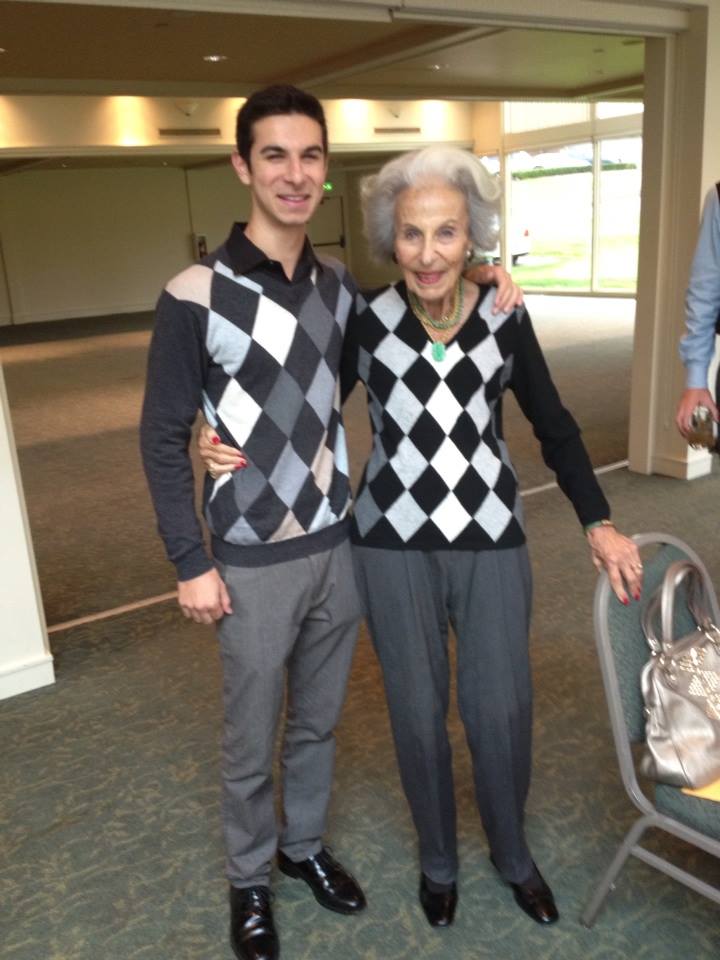 She wore it better. (via Imgur)

Pretty much the only difference between redditor jesfeld22 and his 90-year-old great aunt is that he opted to add a collared shirt, while she was able to keep her eyes fully open while the picture was being taken. She really looks great for 90, doesn't she?
Jesfeld swears up and down in the comments section of his post that his mommy made him wear this outfit because "the venue for the party was 'more upscale' than what I was wearing."
Whatever dude, your great aunt's got style. Argyle forever!