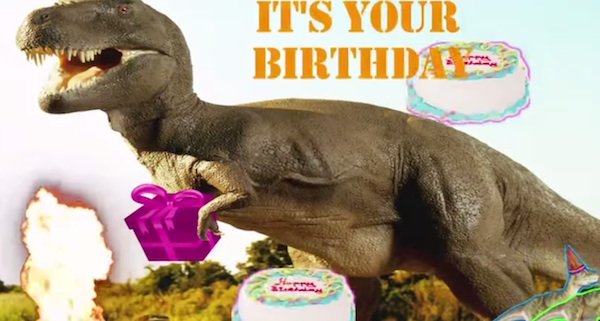 I bet that gift is some plant-eater's head.
If you want to wish your friends a happy birthday, but don't feel like putting in any effort, send a Someecard. If you're the kind of friend willing to go the extra mile and also send them a pre-made video, check out this YouTube channel, Epic Happy Birthdays.
The channel makes birthday videos with a personalized song for a whole bunch of names. Find the name you're looking for by searching "Happy Birthday [Name]" in YouTube. In case you were wondering if this birthday song is epic, the answer is right on the tin.