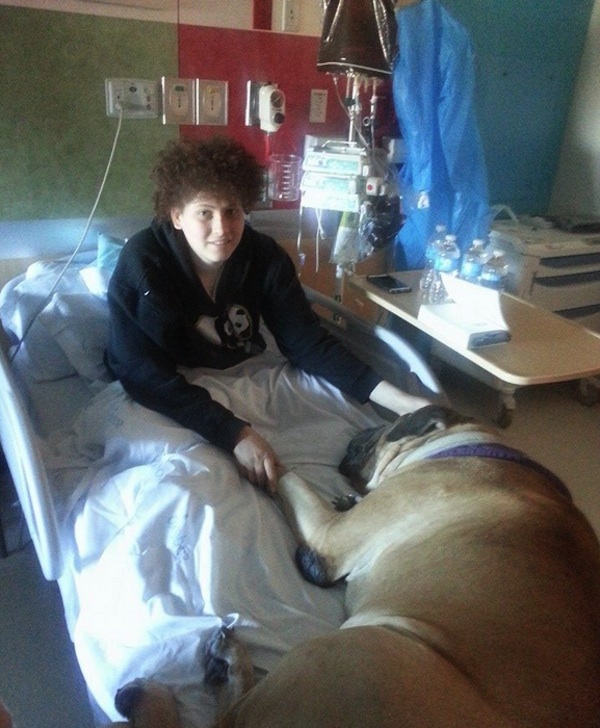 The healing power of paws. (Facebook)

16-year-old Anthony Lyons is battling acute lymphoblastic leukemia, and currently receiving treatment at Phoenix Children's Hospital. A bright spot in his days is visits from therapy dogs.
"It really helps, the pet therapy," Anthony told Fox 10 Phoenix. "Like I can be in here having a really bad day and then one of the dogs will show up and it will be the highlight of the day."
But since dogs can't visit all the time, a family friend set up a Facebook page called Photos of Doggies for Anthony. The page quickly went viral, with over 300,000 people from around the world posting photos of their cute, funny, and cuddly pups.