Teen who was in a coma as a child admits he lied about trip to heaven.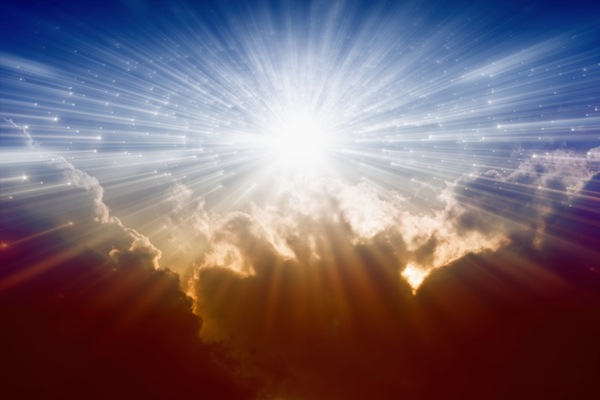 What heaven might look like, or not. Who knows?

It's hard to prove whether someone who said they went to heaven is lying or not—unless they straight-up admit they were lying. The nature of life after death remains a mystery now that author and coma-survivor Alex Malarkey has admitted he made up the story of his trip to heaven.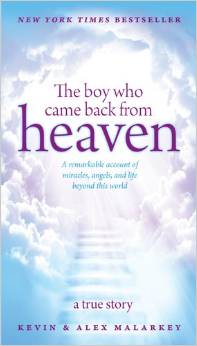 Back in 2004, when Malarkey was just six years old, he was in a serious car accident that left him in a coma for two months. When he woke up, he was paralyzed and needed help breathing. His dad Kevin, a Christian therapist, wrote up Alex's account of visiting heaven and speaking to Jesus Christ and the Devil in the book The Boy Who Came Back From Heaven (2010), which became wildly successful.
But in an open letter on the Christian site Pulpit and Pen, which rejects this book and others like it as "heavenly tourism," Alex now admits the whole thing was fake.
An Open Letter to Lifeway and Other Sellers, Buyers, and Marketers of Heaven Tourism, by the Boy Who Did Not Come Back From Heaven.

Please forgive the brevity, but because of my limitations I have to keep this short.

I did not die. I did not go to Heaven.

I said I went to heaven because I thought it would get me attention. When I made the claims that I did, I had never read the Bible. People have profited from lies, and continue to. They should read the Bible, which is enough. The Bible is the only source of truth. Anything written by man cannot be infallible.

It is only through repentance of your sins and a belief in Jesus as the Son of God, who died for your sins (even though he committed none of his own) so that you can be forgiven may you learn of Heaven outside of what is written in the Bible…not by reading a work of man. I want the whole world to know that the Bible is sufficient. Those who market these materials must be called to repent and hold the Bible as enough.

In Christ,
Alex Malarkey.

Alex's mother, Beth (who is divorced from Kevin Malarkey) had raised concerns over the content of the book as early as December 2012. In an April blog post, she said that she was shocked the book was continuing to sell so well and noted that Alex didn't endorse it and wasn't even making money off of it. But this is the first time Alex himself publicly stated that he lied.
The prominent Christian publisher, Tyndale House, has since announced that they will stop selling the book. Ugh, this is what it was like for us non-Christians with James Frey. We feel your pain.