A communal cat that survives on the attentions of local residents in Obninsk, Russia returned the favor by saving one of their own.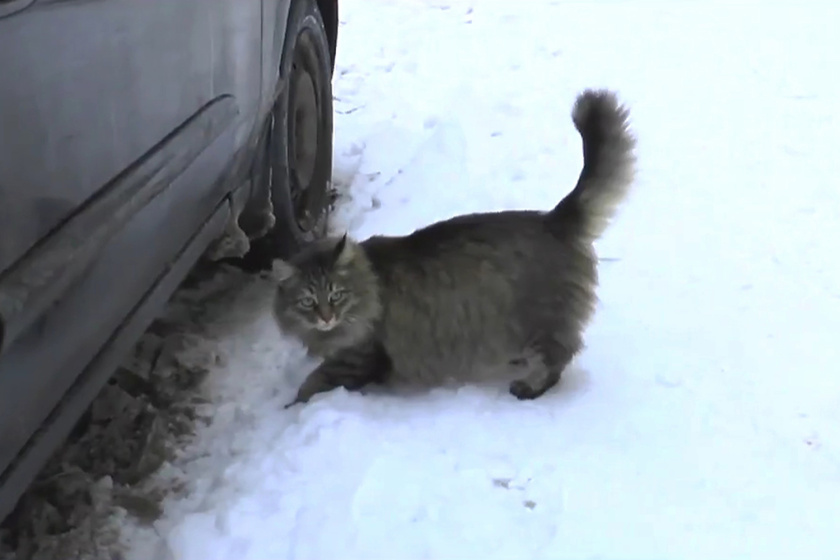 Underneath this rundown car is our hero cat's version of the Fortress of Solitude. (via)
Masha the long-haired red tabby was found by Irna Lavora meowing in a box. When Irna looked closer, she found that Masha was not alone. She was laying next to a small, well-clothed baby.
"She is very placid and friendly, so when I heard her meowing, I thought that perhaps she had injured herself," Lavora told CEN. "Normally, she would have come and said hello to me. You can imagine my shock when I saw her lying in a box next to a baby. Clearly her mothering instincts had taken over and she wanted to protect the child."
Or, maybe she just wanted in on some of that sweet box action. Cats will go in any box, baby or no.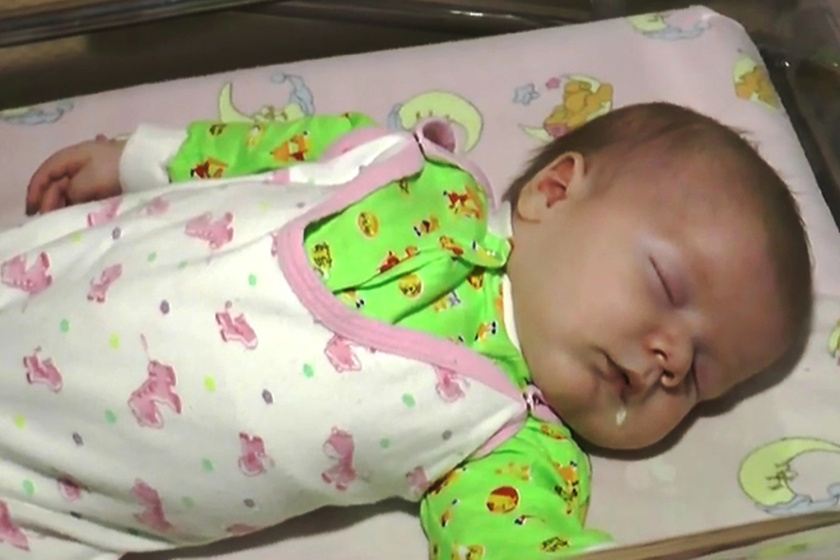 Just missed his opportunity to be raised by cats. (via)
Nevertheless, the baby was rushed to the hospital where it was determined to be perfectly healthy and had only been in the cold for a couple hours. Despite abandoning him in a box outside in winter, Lavora believs the mother still wanted the baby to be ok.
"He was well-dressed with a little hat, and whoever left him here had even left a few nappies and some baby food."
It's like a baby starter kit. And saying that babies come from boxes in the snow is a lot easier to explain to your kids.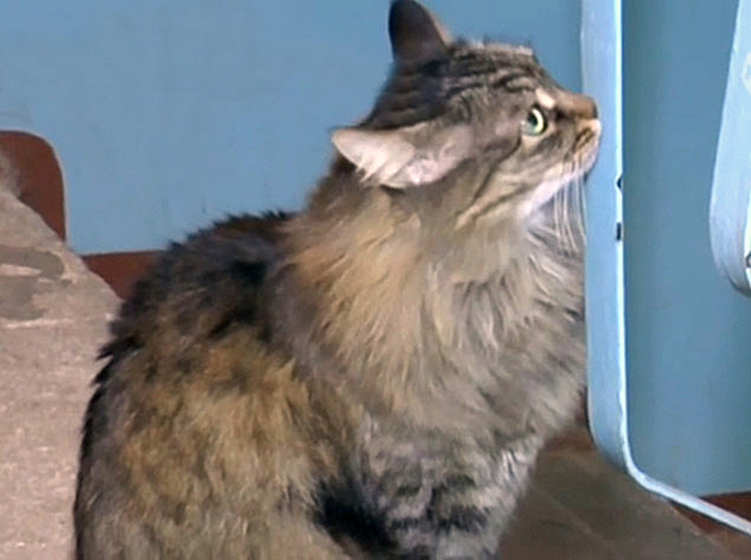 Moar boxes plz. (via)
Now, Masha is getting the hero treatment and the residents are rewarding her with her favorite: food. No word on wether she got to keep the box.