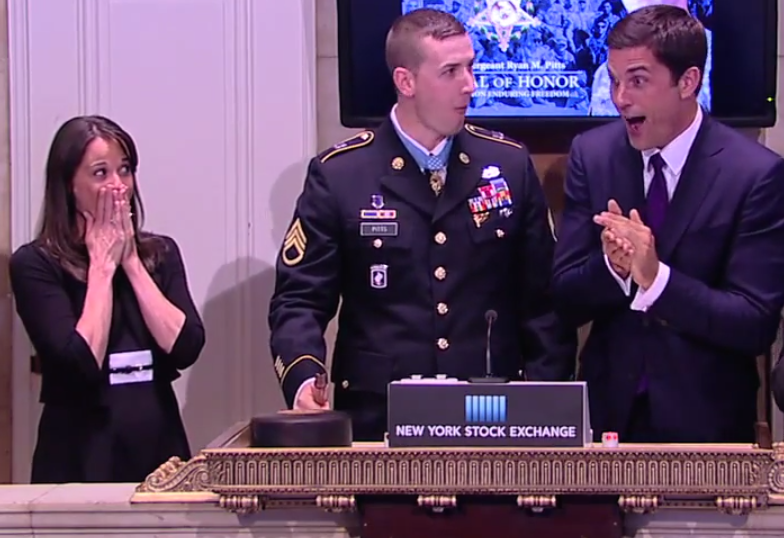 Above and beyond the tolerance levels of that piece of wood.
The Congressional Medal of Honor is the highest military honor the U.S. government can bestow, and it's not awarded often. So, perhaps it's not a surprise that they end up in the hands of individuals whose hands are too strong to handle lesser things, such as the gavel used to open and close the New York Stock Exchange. 
Opening the exchange is a rite of passage for people whom America deems heroes, so when President Obama this week awarded the Medal of Honor to former Army Staff Sgt. Ryan M. Pitts for holding an outpost by himself in Afghanistan against 200 insurgents during the battle of Wanat in 2008, an invitation from the NYSE to close the market on Wednesday arrived shortly thereafter. Medal of Honor recipient or no Medal of Honor recipient, I don't know if he's coming back.

The stock market will be closed until a new one can be found.
(via Mashable)
Amazingly, the good-natured grin that the 28-year-old Pitts gives his friend is almost as impressive as his accomplishments. 
(by Johnny McNulty)