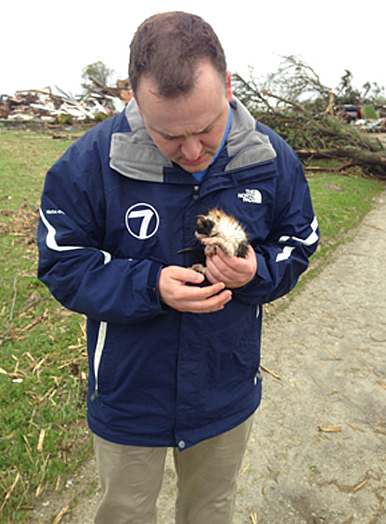 Here comes a huge weather system of nothing but adorbs. (Via WHIO News)
Meteorologist Rich Wirdzek was reporting remotely at the scene of devastation after a tornado ripped through Cedarville, OH. While inspecting the rubble of a barn, he heard the loud cries of a kitten shivering in the debris. Wirdzek posted the below video of his discovery to his Facebook page.
The barn was the property of the Dobbins family, who said several kittens had been born in that barn recently. WHIO reports that the kitten was reunited with its owners. While the tornado destroyed their barn and damaged two homes owned by the Dobbins, no one in the family was reported injured.
(by Bob Powers)