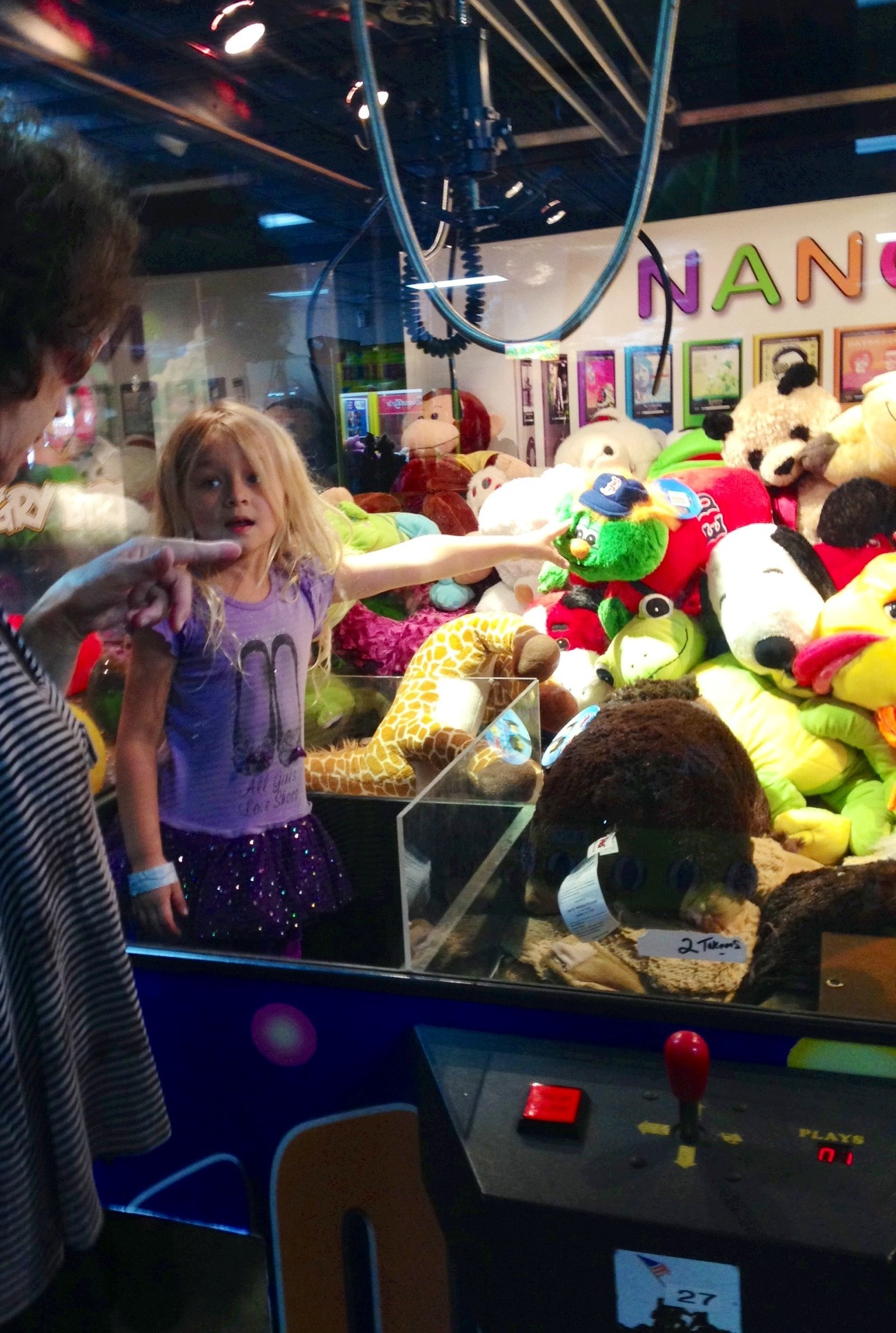 The tyranny of the claw will rule us no longer.
Some children show up at an arcade just to play games. Others show up to win. The girl pictured at this South Florida arcade falls into the latter.
According to the parent (of another child) who shared her photo of the incident on reddit, the little girl wriggled into the claw machine and "passed out free stuffed toys to patrons unknown to arcade workers." The photographer said the arcade was soon filled with gamers who "seemed to have great luck at the machine today."