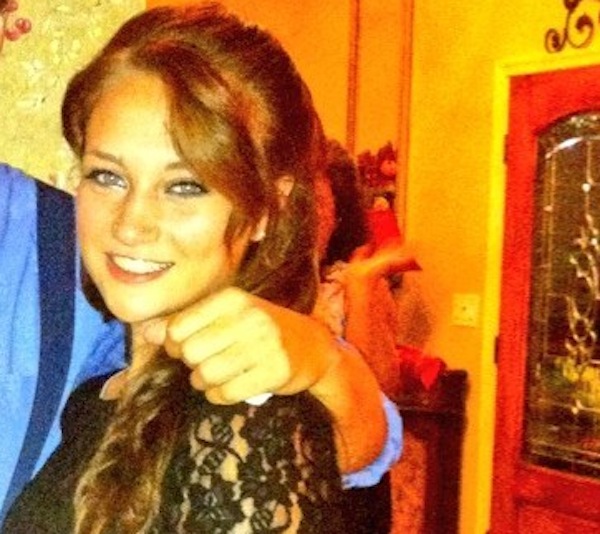 So young and full of promise she needs someone else to fund. (photo via Facebook)
When will teens today realize that going to college isn't a right, it's a privilege that won't ultimately pay off?
A New Jersey cheerleader and honor student is suing her parents to pay her college tuition, claiming they abandoned her after ordering her to move out upon turning 18. Rachel Canning and her lawyer are also requesting $5,000 to cover a private school bill at Morris Catholic and over $12,000 to cover her legal fees.
Canning's parents claim their daughter moved out voluntarily, but that she was also a spoiled brat who refused to follow house rules, do her chores, show respect, or break up with a boyfriend they didn't like. Rachel, on the other hand, insists she was kicked out and that there may have been domestic violence before then. Her dad told the Daily Record, "We love our child and miss her. This is terrible. It's killing me and my wife. We have a child we want home."
Canning might actually have a case, since in New Jersey simply being over the age of 18 does not automatically mean you're not a dependent. Canning has been living with a friend from school since she left home, so she could pretty easily argue that she's not independent.
So what do you think? Should a parent be required by law to pay their kid's college tuition? You decide. Well actually, no, you don't. But have fun arguing about it in the comments!
(by Shira Rachel Danan)