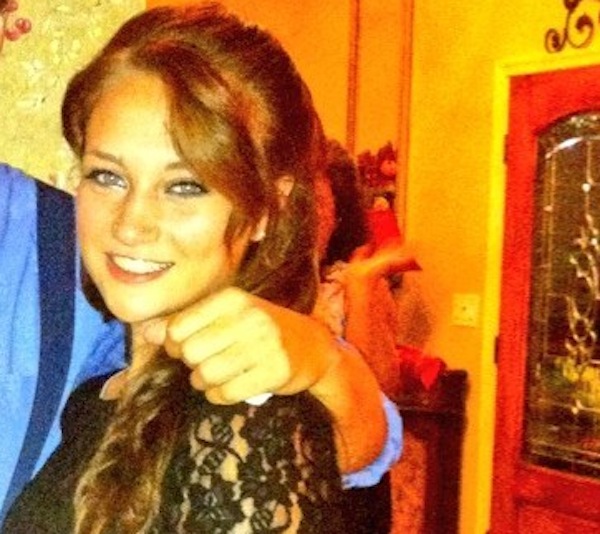 Always nice when good things go to the people who really deserve it. (photo via Facebook)
A bratty teenager who sued her parents for college tuition doesn't have to worry about her financial woes anymore. She reportedly just received a $56,000 scholarship to Western New England University, which will cover at least her first year at the school. So don't worry about the American higher education system. It continues to only be available to those kids who will one day be the least productive and most coddled members of our workforce.
In case you missed out on this reason to loathe the young, in early March high school cheerleader Rachel Canning filed a lawsuit against her parents to get them to pay for her college tuition. Canning accused her parents of abandonment after claiming they ordered the eighteen-year-old to move out of their house and denied her tuition. Her parents claimed she moved out voluntarily after refusing to break up with a boyfriend they didn't like or contribute to the household with chores. Kids!
Canning eventually dropped the lawsuit, presumably deciding that going viral as the face of teenage entitlement was victory enough. A few days ago she reportedly posted to her Facebook page her decision to attend WNEU, and announced the scholarship. "Decision made," Canning wrote. "WNE U class of 2018 BME Major w/ 56,000$ scholarship." The world was surely waiting with bated breath to learn which school would win this prized student. Faculty at her first choice, University of Vermont, likely popped some champagne in celebration that this one wouldn't be showing up to their office hours next fall.