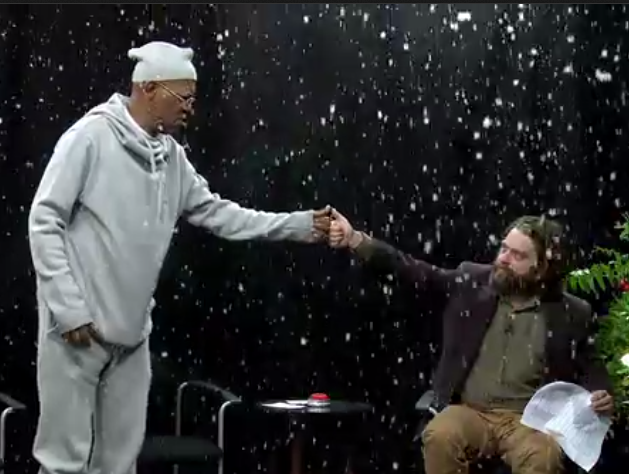 Just a Christmas thumb-pound.
It didn't seem like Between Two Ferns could get any better than when Zach brutally spanked Justin Bieber on camera, but where that episode put all other celebrity interviews to shame, this one has made all holiday specials irrelevant. It's the Between Two Ferns "Christmas Fucking Spectacular," and it delivers.
Samuel L. Jackson, Tobey Maguire, a weirder than usual Arcade Fire performance, and some truly beautiful asbestos make for the most heartwarming uncomfortable silences of the holiday season. Pour yourself a hot cup of cocoa, rest it on your DVD copy of The Campaign, and snuggle close for five minutes of yuletide discomfort.