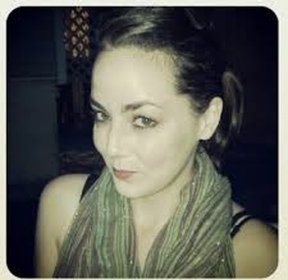 Suzanne Parratt. (Image via Google+)
Correction: An earlier version of this post included a photo of the wrong restaurant. The Pig 'n' Whistle pub where Suzanne Parratt was employed is located at 58 West 48th Street, and not on the east side of Manhattan as was previously implied. The West 48th Street pub does not have the same management as similarly named establishments on the east side. Some text from the post has been changed to amend this error.
Bar and restaurant managers are always horrible. They operate from the assumption that everyone on their staff is one step away from quitting or stealing from the register, which in turn keeps everyone on staff one step away from quitting or stealing from the register. In the case of Midtown pub Pig n' Whstle in New York City, the manager looks to have discovered another thing that can go wrong with your staff. They might put your bullshit illegal labor practices on the Internet and turn you into public enemy number one.
Last Tuesday night, Suzanne Parratt reports that she was fired from her job after "3 suits" walked out on their $96 check. Suzanne was naturally pissed, because not only did that mean no tip for her, but she knew that the bar's (illegal) policy was to force employees to cover the check when douchebags decide to dine and dash. 
Suzanne wanted to balk on paying out more than she usually makes in a Tuesday night shift just because the after-work crowd in Midtown is full of horrible people like these guys. So the manager put the pressure on her, telling her it would have to come out of her coworkers' tips.
"I believe he said this because it was relayed to him that I was not intending to pay the tab, and he wanted to guilt me into it or he'd make my coworkers pay for it," she told Gothamist.
Typically, that would be it. People are fired from and quit restaurants and bars at the drop of a hat, and from the hourly pay to the lack of benefits or job security, working as a server is among the least protected lines of employment you can have. Thinking she would just vent, and maybe track down the dudes who got her fired, Parratt decided to post about the incident on reddit.
"To the 3 suits who walked out on your $96 check at the Pig N Whistle on W 48th," her post began. "In the off chance that you're redditors, I'd like to inform you that your adorable prank cost me my job this evening. I hope you have a wonderful time gloating about stiffing the server and discussing how hilarious it was that you talked to me like I was a piece of shit while I served you your Blue Moon and shots of Fireball Whiskey. Have a great holiday season, because mine is ruined."
While the reddit tradition of immediately triangulating the whereabouts of the perpetrators (or, suspected perpetrators) didn't play out for this one, the post was upvoted to the top of the site and has received hundreds of comments offering advice and job opportunities to Parratt. One commenter took Parratt step-by-step through the process of filing a complaint with the labor department to report her employer for being in violation of the Wage Theft Prevention Act.
Parratt wrote to the Labor Department and they quickly responded. According to Gothamist, Parratt was told it was a violation of labor law for her employer to force her to cover the dine-and-dashers' tab, and they encouraged her to follow through with a complaint, which Parratt intends to do once she finishes sifting through all the job leads she was given in response to her story.
Now if only the dine-and-dashers could experience some kind of wrath. Don't be dicks to your servers. You eat out, pay the bill. You can't pay, stay home. Also, don't drink Blue Moon for God's sake. Ew!
(by Bob Powers)