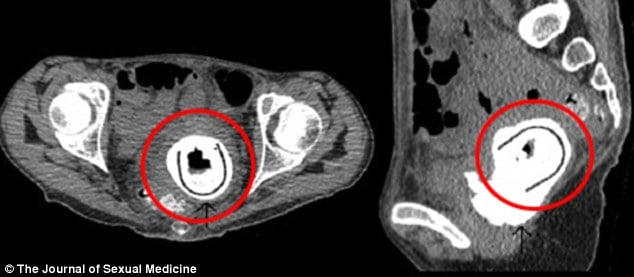 Oh, that's where that went! (via Journal of Sexual Medicine)
A 38-year-old Scottish woman walked around for ten years with a sex toy up her vagina -- and she had no idea.
According to the Journal of Sexual Medicine, the woman went to the hospital complaining of severe weight loss, shaking, lethargy and mild incontinence lasting for "a few weeks". Doctors then took an X-ray, revealing a foreign body pushing into the bladder from the vagina. When surgeons went in to operate, they removed a 5-inch sex toy.
That's when the woman recalled a drunken night a decade ago with a partner, when she used that damn thing and couldn't remember whether or not she had taken it out.