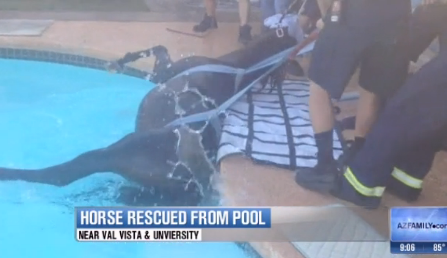 Even more shocking, it is currently 85 degrees in AZ.
According to AZ Family, the firefighters thought they were receiving a prank call Saturday when they were asked to help rescue a horse from a swimming pool, a sort of next level cat-out-of-tree situation. When they got there, they realized they had a very soaked equine on their hands. Apparently, 12-year-old "Stormy" belongs to the homeowners and is allowed to roam freely around their property.
You finally get a horse, name him "Stormy," and then you let him go in the swimming pool? Nay!