Like this cat before it's cool.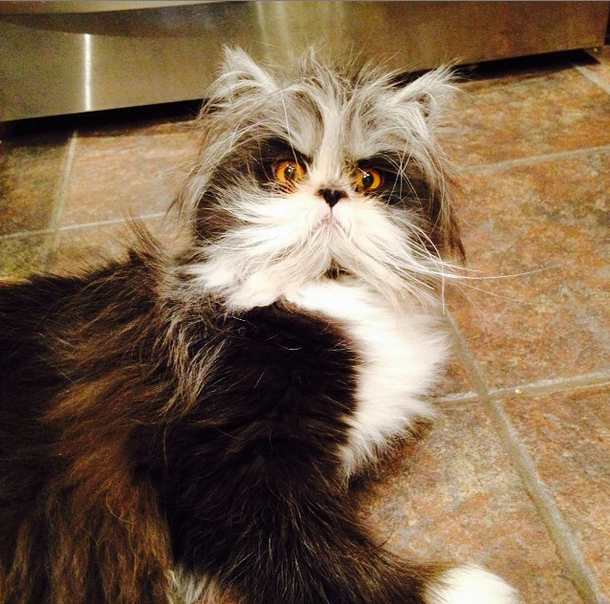 Cat or civil war reenactor? (via atchoumfan)
Check out this cat's Instagram ASAP so you can say to all your friends, "Oh my god, darling, you just have to meet Atchoum."
Do it in whatever accent Madonna has these days. Atchoum is the hot new "it" cat on the Internet this week. What sets him apart? Well he's Quebecois, has hypertrichosis and is going to appear in the next Haim video. One of those truths is a lie.
I've been feeling guilty about loving Internet cats because, depending on their owners, their lives can be pretty challenging. Here's hoping Atchoum's meteoric rise doesn't take him down a dark path.