A water main broke in a small Russian town and it immediately became a "frozen flood."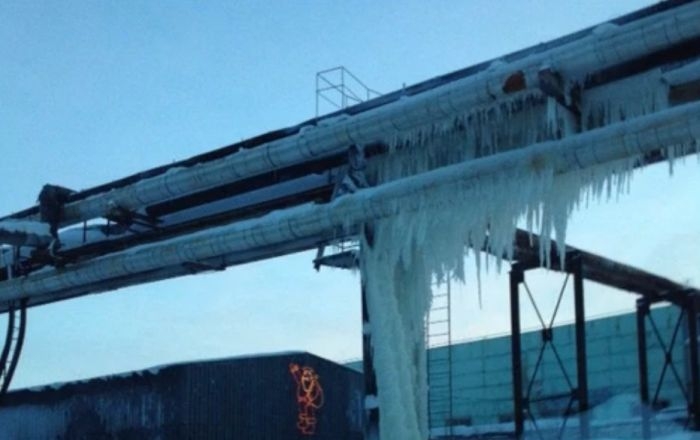 As these pictures show from the small town of Dudinka, Russia, It was not a very good day to leave your car on the street, and now dozens of them are three feet deep in ice.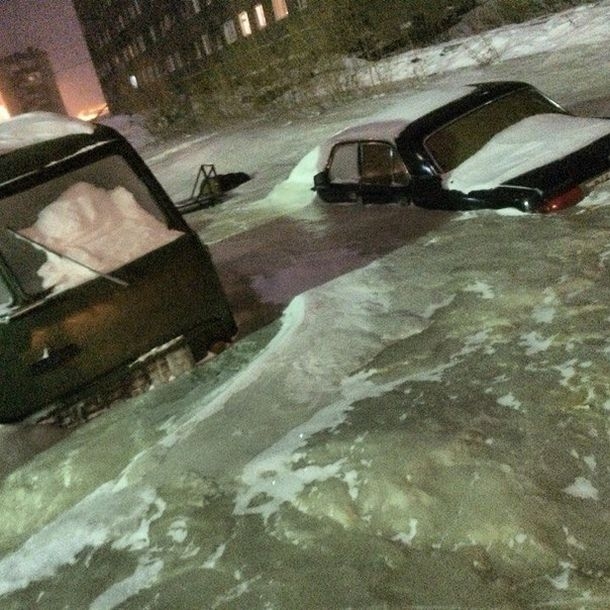 According to EnglishRussia, authorities asked that locals "constrain from publishing comments or photos on Internet. But you know, once posted cannot be unposted."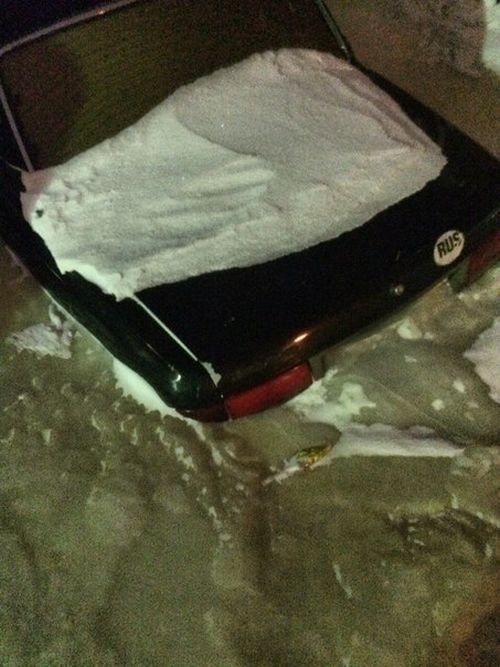 How cold does it need to get for something like this to happen? Today it was -28 F in Dudinka.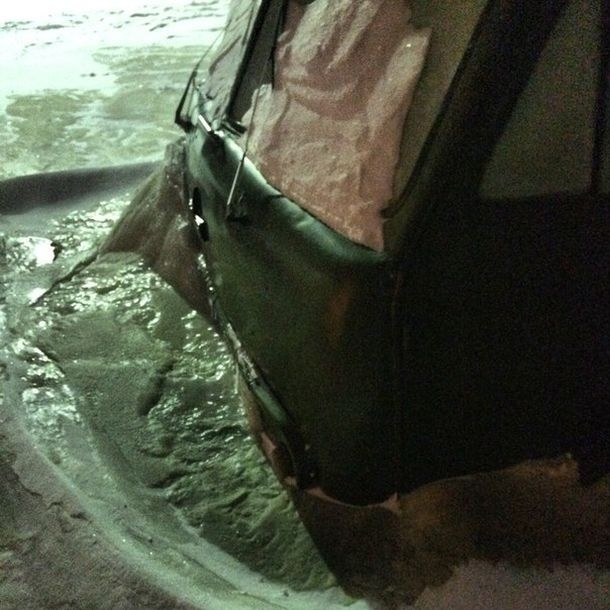 Much like Walt Disney's cryogenically frozen head (allegedly) it is not likely these cars will be salvageable once they melt. Even so, in some places in Russia, the ice doesn't melt until June.
It is said that there is also a problem in that town with the local power plant, which is leaving many with little heat or electricity, and many homes are only getting as warm as 40F.
It really is the worst one-two punch. Good luck Dudinka!
All photos via EnglishRussia