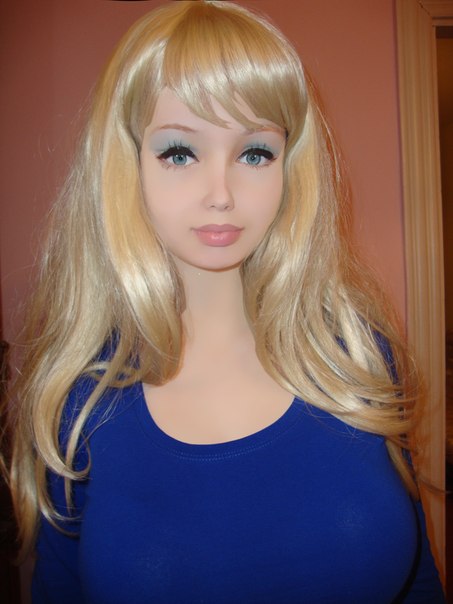 Yes, this is human. (Via VK)
Look out, old Human Barbie. There's a new, younger Human Barbie, and she's only 16 years old.
Meet Lolita Richi. According to The Daily Mail, she's only been doing the Human Barbie thing for a year but already has a bunch of fans and is totally natural and not a robot sex doll.
Originally from Kiev, Ukraine, now living in Tukmenistan, Lolita claims that she's never had any plastic surgery, and her 20 inch waist and 32F breasts are totally natural. No photoshop. Not even dieting.