In case you need another way to prove that you survived Frankenstorm besides actually being alive.
A quick search on eBay for "Hurricane Sandy" shows us how some desperate entrepreneurs are willing to capitalize on a national catastrophe by selling tacky memorabilia. This probably sounded like a great idea until the national disaster destroyed houses, flipped-over cars, flooded entire neighborhoods, and affected thousands of people with symptoms of internet withdrawal. Here are some of the stranger items being bid on right now.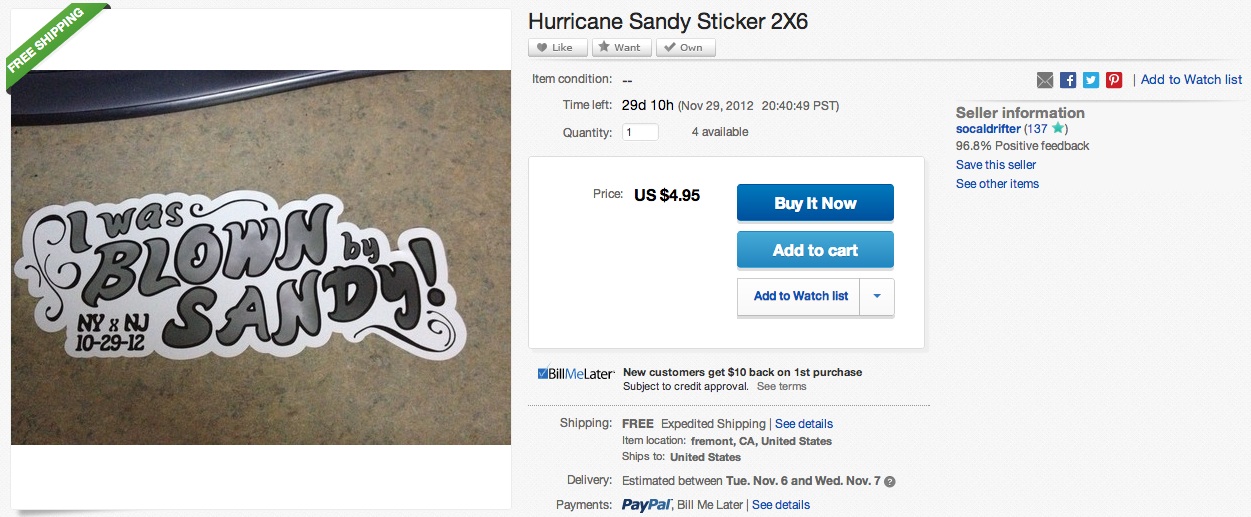 Chances are that if you're buying this, it won't even be your worst bumper sticker.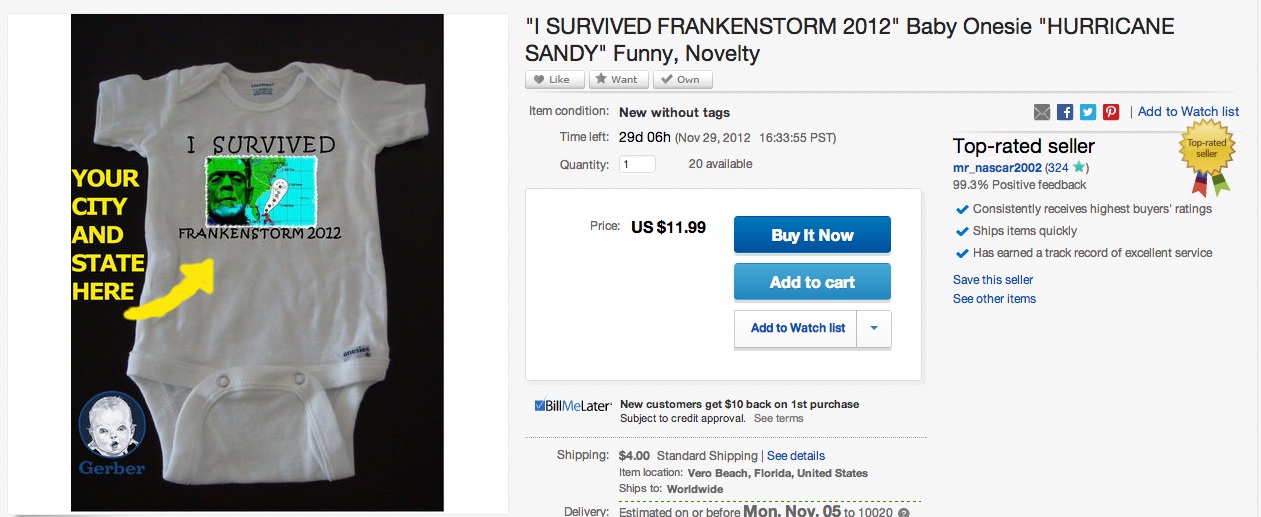 Make your child even more embarrassed about wearing a onesie by making them wear this onesie.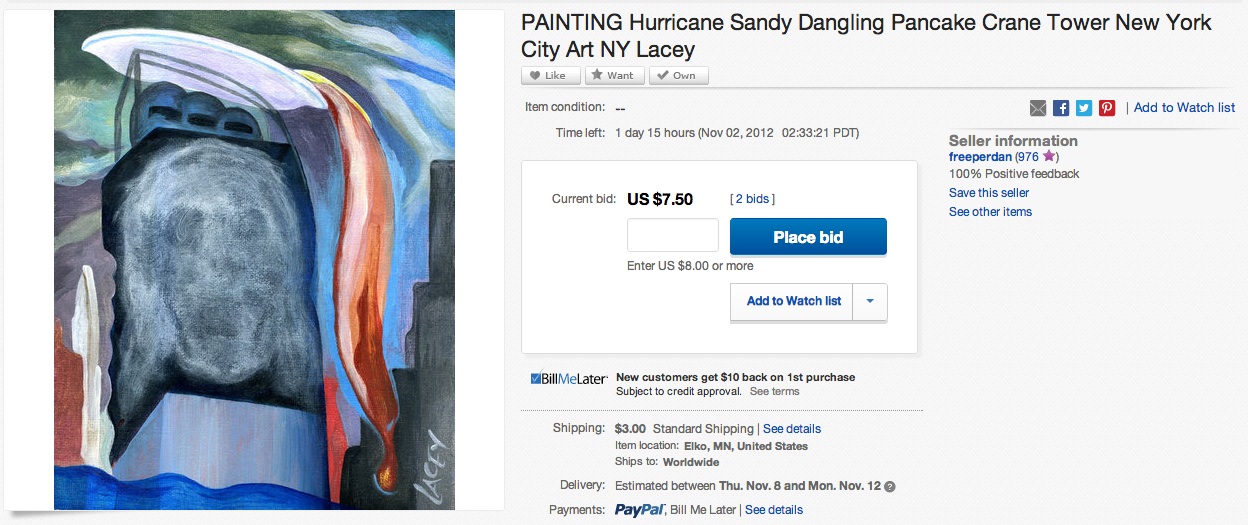 If you didn't have an opportunity to pick up any new hobbies while you were stuck inside without power, another first time painter has painted Hurricane Sandy for you.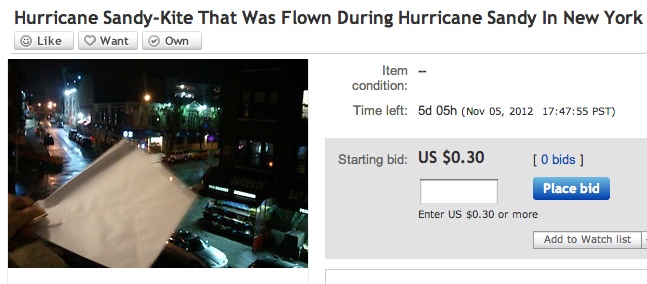 This is a great kite if you can't reach that piece of computer paper in your trash can.


Buy this painting of Mitt Romney if you're desperate for some political mall art before next week's election.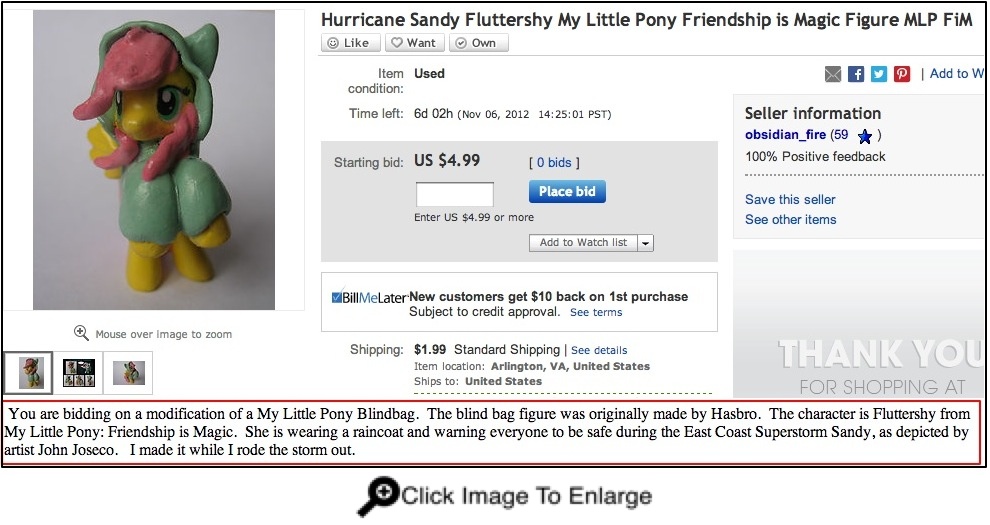 A friendship figurine made of clay for the person who clearly has no friends.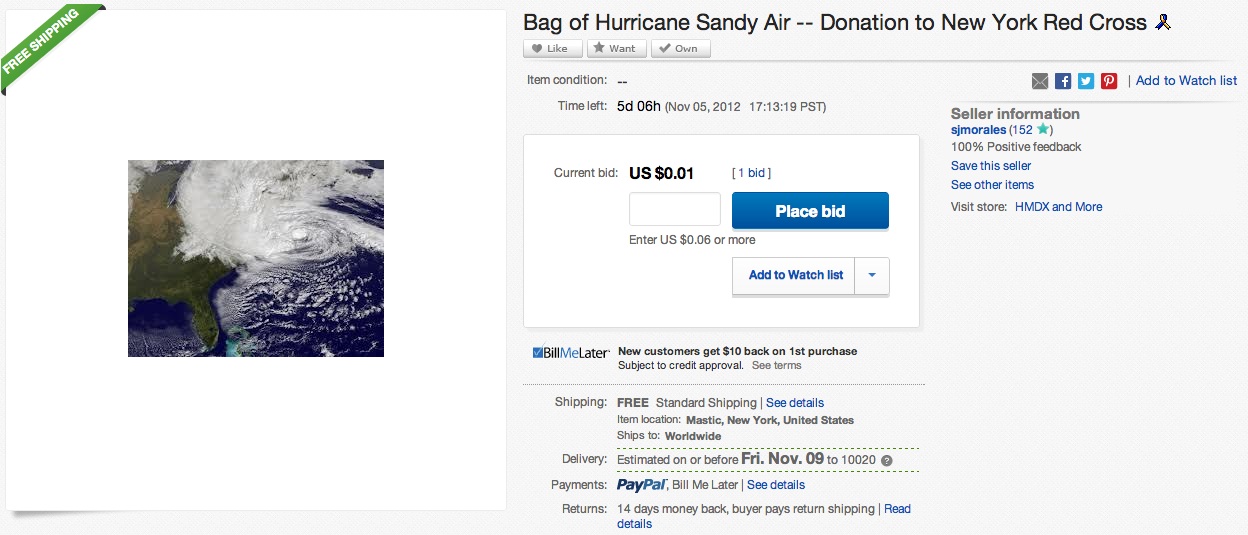 Perfect for anyone who is too lazy to walk outside and breathe.


Your local porn shop is likely closed. Guess what? You're in luck!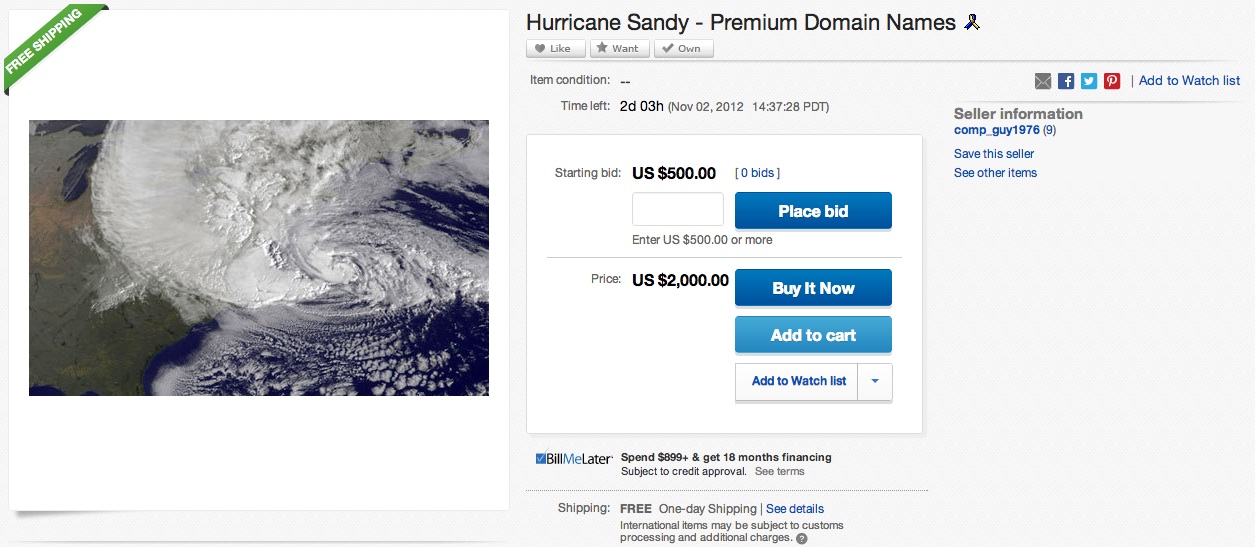 To any of the future Mark Zuckerbergs – this is your chance to build the next great Hurricane Sandy social network.