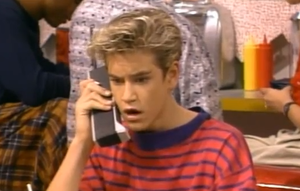 Time out... they're making WHAT??? (via NBC)
Lifetime, television for people who loved Saved By The Bell, has a major announcement: they are making an unauthorized  television movie of NBC's cheesy, long-running, racist children's show Saved By The Bell.
Of course we all remember Dustin Diamond's tell-all book where he complains that everyone in the cast was getting laid but him, and everyone was doing drugs but him, so Lifetime took his lead and found out what really happened off-screen from everyone involved -- but him. 
It's gonna be so good!
The movie was cast by the original series' casting director,  Robin Lippin.  BuzzFeed got the exclusive on who's playing who.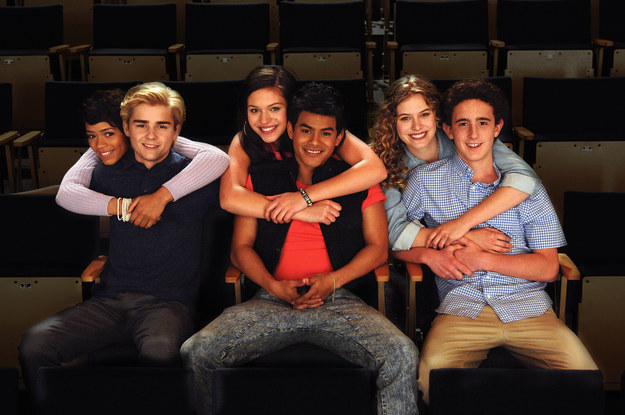 I can't wait for 20 years from now to see the making of "the making of" movie. (via BuzzFeed)
Dylan Everett, the Degrasi: The Next Generation star looks shockingly like Mark Paul Gosselaar with his hair bleached. 
Sam Kindseth from Shameless will be hanging as Dustin Diamond. 
Julian Works from Paranormal Activity: The Marked Ones will sweat it out as Mario Lopez.
Supernatural's Tiera Skovbye will be baring it all as stripper Elizabeth Berkely.
Taylor Russel McKenzie from Blink will be filling Lark Voorhies's designer shoes.
Lastly, newcomer Alyssa Lynch will be stepping up as teen idol Tiffany Amber Thiessen. 
None of the original cast is involved, and the movie is totally unauthorized. Thank you, Lifetime. Have you been reading my diary?
Premieres September 1st, 9pm, on Lifetime. 
(by Myka Fox)