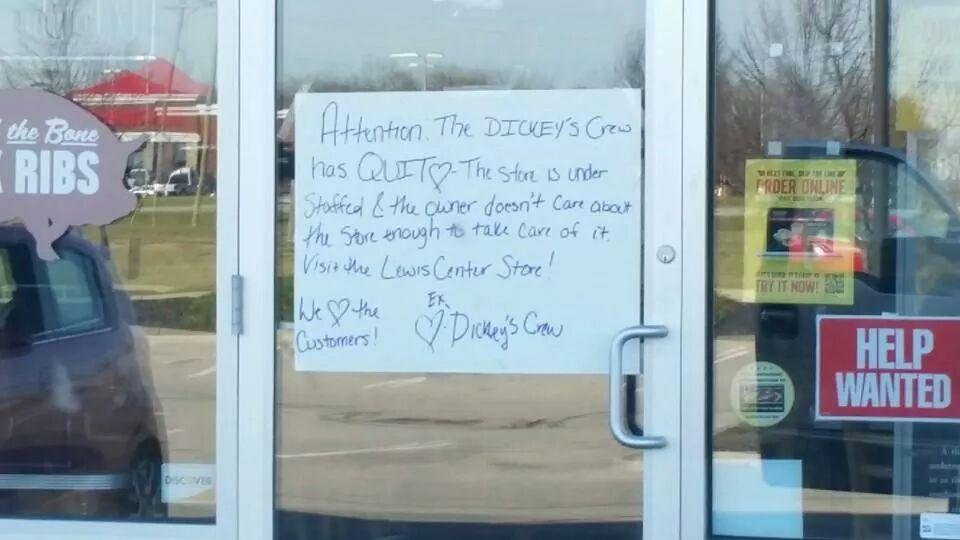 That "Help Wanted" sign seems redundant. (Via)
Unity is alive and well amongst our servers of chain-restaurant barbecue, if this note posted on the door of a Dickey's Barbecue Pit is any indication. It would appear some mis-management has led the staff to band together and halt all pulling of pork until their voices are heard.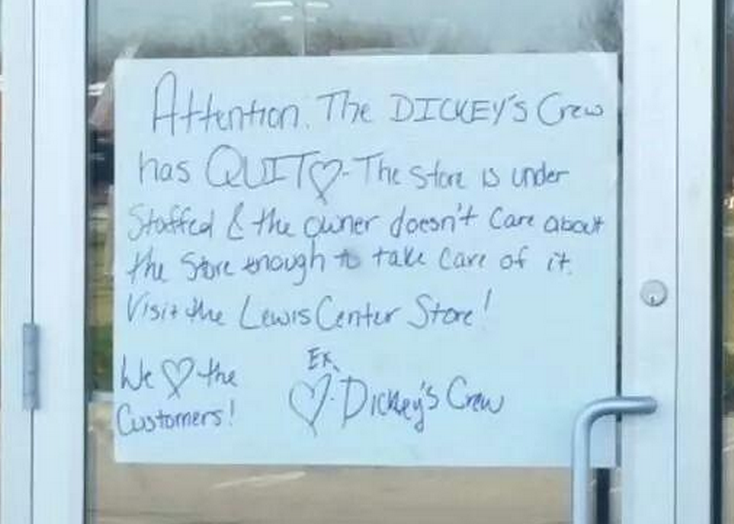 Shared on reddit, this Dickey's is probably one of the five locations in Ohio, based on the staff's recommendation that customers try the Lewis Center, Ohio location.