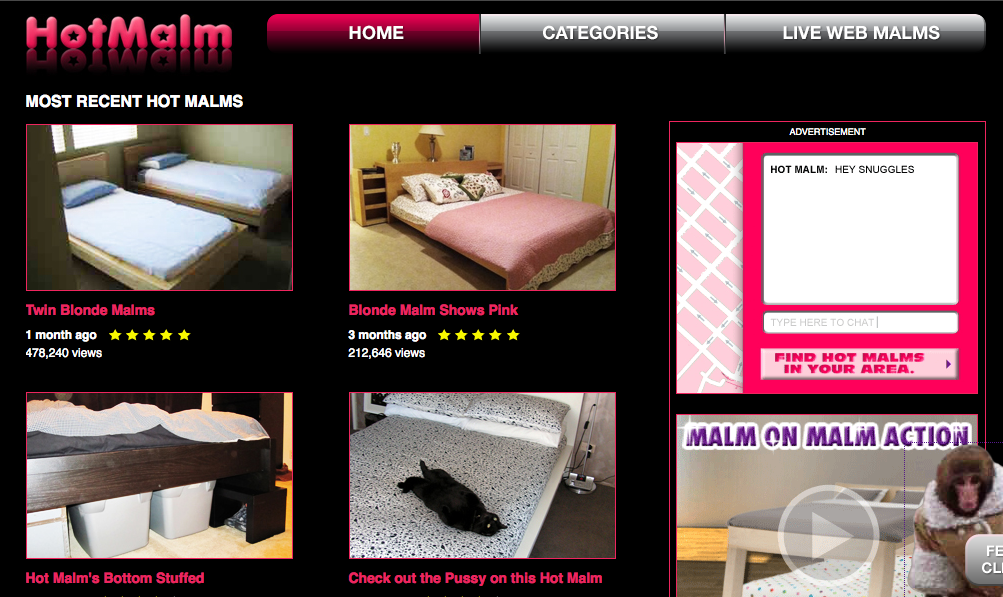 I want to be your Allen wench.
If you haven't been introduced to the world of Malm, it's IKEA's cheapest, most ubiquitous line of bedroom furniture. And it is so turned on right now. Not everyone is into beds with no people having sex on top of them, but you should at least give HotMalm.com a try before you go back to your usual smut. (Sadly, all of the links click through to IKEA. Is this just some elaborate ad?)
IKEA isn't usually very sexy, because of all the fighting that happens when you visit it with your lover. Fighting about things like whether it's worth paying a little more for nicer kitchen chairs. Not sexy fighting, like you might have in the Bath department of a Bed, Bath and Beyond. But ordering furniture online and having it delivered and assembled by someone else—now that's hot.