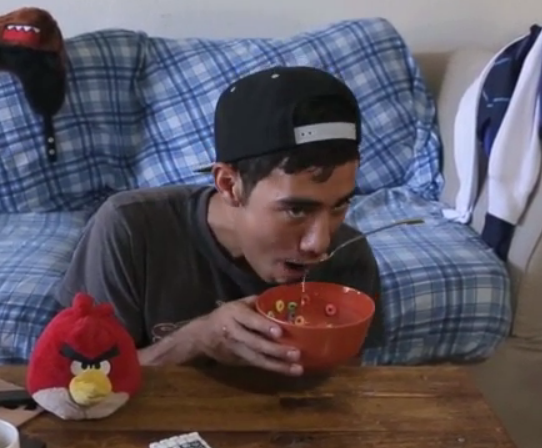 I didn't realize it until a few minutes ago, but the best magic tricks are 6 seconds or less. Thank you to Zach King, a.k.a. the Final Cut King, for leading the way with these extremely well-done Vines that will make you question everything you know about physics and video editing. I have no idea how Zach made these. I'm guessing a spell? See even more magical Vines on Twitter.

Doesn't seem right to make the air slave away like that.

If he didn't sleep with the lights on, maybe he wouldn't be so tired in the morning.

Oh well, this one is obvious. The juice turns into candy.
(by Shira Rachel Danan)