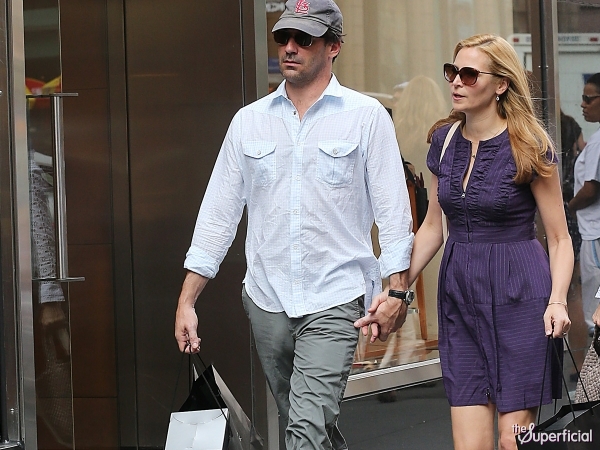 It was a pretty muggy in New York this past week, and like most penises suffering through the humidity, Jon Hamm's apparently tried its best to get a little fresh air. Either those are some very thin pants, or the ridges of his member are as well-defined as his jawline. We can practically count the veins. Never has junk sagged with such gravitas. (Also, his dick looks fat.)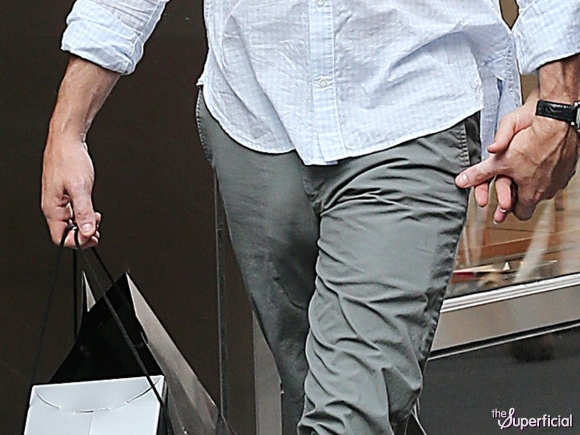 It's like the Shroud Of Turin, but for genitals.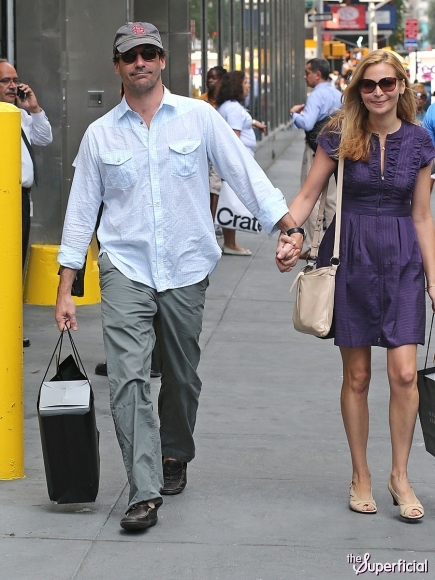 The contented smile of TV's most celebrated freeballer.