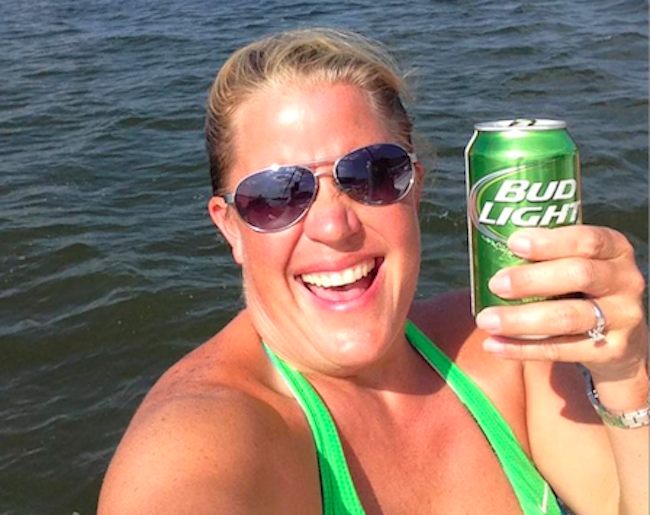 Mistakes have been made. (via Facebook)
Oklahoma middle school teacher Heather Cagle wanted to do "something sweet" for her 11 yearbook students, so she piled them all into her Honda Accord and drove them to Walmart for a snack. If you're thinking, "that's too many middle schoolers to fit in a sedan," you're right. To get them to fit, she had to lock two 12-year-olds in the trunk.
Now, she's fired.
Of course, she had the best of intentions, but the long-time math teacher and yearbook instructor lost her judgement when she decided to take nearly a dozen kids between the ages of 12 to 15 on her little outing.
For one thing, a teacher needs signed consent from each parent before taking kids off school grounds. For another, she locked two of them in the trunk like she was in a Quentin Tarantino movie.
According to Fox 23, the school board had a four hour due process hearing where Cagle begged for her job back and claimed she had made "a terrible mistake."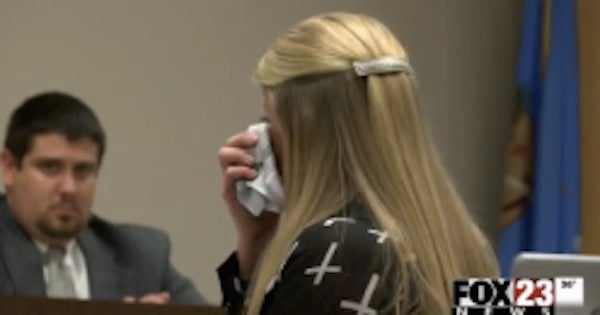 The devil got the better of her.
Another terrible mistake she made was showing up to her hearing in a shirt with upside-down crosses. I'm no lawyer, but when you are fighting for your job as a middle school teacher, perhaps you shouldn't wear the mark of the Beast.
The Daily Mail reports that "the attorney representing the school said that the students suffered mental abuse, and that the teacher tried to cover up the sneaky snack run by telling the kids to keep it 'hush hush.'"
Cagle's attorney Richard O'Carroll countered by claiming that "there wasn't any danger and it was a farce. All you got to do is cry a lawsuit or something these days. It wasn't the best judgement. She went 400 yards on an empty road through a parking lot. No one was hurt."
Despite the fact that nearly 50 teachers and students showed up to the hearing in support of Mrs. Cagle, the school board voted to fire her in a 4-1 vote.
Walmart has not responded for comment on the incident, although perhaps they will consider offering the veteran teacher and snack aficionado a job.