Bing couldn't translate this racist joke. Good job, Bing.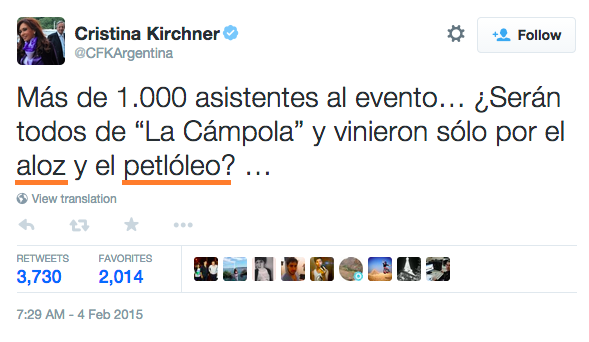 Translation: "More than 1000 attendees...Are they all [my supporters], and did they just come for the lice and petloluem?"
(via President Cristina Kirchner of Argentina)
Argentine President Cristina Kirchner is currently in China securing some of the $250 billion the Chinese have pledged to invest in South America over the next five years, which makes her grade-school humor about the Chinese accent's stereotypical "L" and "R" problems pretty bizarre. What's even weirder is that it's now pinned to the top of her feed in defiance of the controversy it has raised.