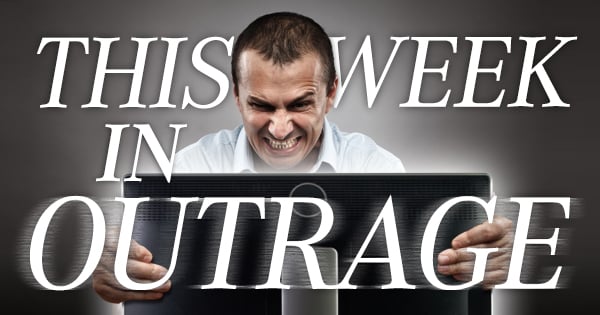 Thanks to Jonah Hill and Justin Bieber, it's "Celebrity Slur Week." Let's get angry.
1. Jonah Hill called a paparazzo a homophobic slur and practically started apologizing for it in the same breath.
On Tuesday morning, TMZ released a video revealing the ugly, repulsive, inexcusable behavior of a paparazzi photographer harassing Jonah Hill. In the video, after walking for several blocks with the horrible cameraman tailing him, Hill finally accosted the miserable troll by telling him, "Suck my dick, faggot."
Holster those hashtags! Faster than you can tie up a bundle of sticks, Jonah Hill started apologizing for the slur to whomever would let him. In the morning he apologized to Howard Stern, and by day's end he delivered an apology on The Tonight Show, which Gawker is already calling The Greatest Public Apology Of 2014, Ye Hath Appeased Us Fallen Celeb!
Okay, so he already apologized and he used the opportunity to say some important stuff about the effect of language and whatnot so...
SHOULD YOU GET OUTRAGED?
Apologies schmapologies. Heck yes you should get outraged!
His heartfelt apology might have made you throw your "More Like '22 Hate Street'!" tumblr draft into the trash bin, but there are so many other angles to take.