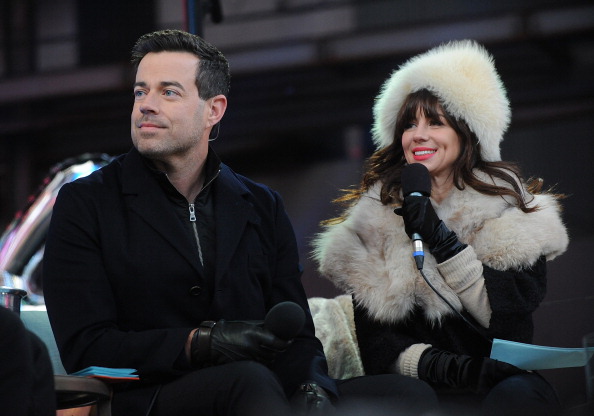 The not-at-all contrite Leggero with Carson Daly. (Pic via Getty)
It's barely even January, and 2014 is already looking to be the year sensible people battle back against the Internet mob. Comedian Natasha Leggero became the latest target of The Offended after she made a joke about Pearl Harbor veterans being old.
On New Year's Eve, Leggero was a guest on NBC's New Year's Eve with Carson Daly, and during some kind of "let's look back at the crap that happened in 2013" segment, Carson brought up a criticized tweet from the official SpaghettiOs Twitter feed about Pearl Harbor, featuring a cartoon SpaghettiO waving an American flag.