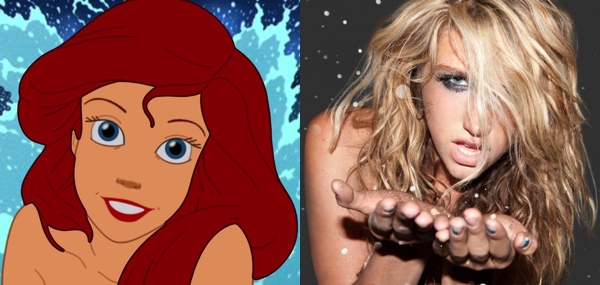 1. Depraved genius Dan Chamberlain realized what the world was missing: a mashup of Ariel from The Little Mermaid and Ke$ha. Is your childhood ruined? Or finally saved? Give a listen to Part of Ur Wrld and decide.
 
2. Someone figured out exactly how to bid in order to win every time on The Price is Right! Get ready to throw that wig in the air. Washer and dryer sets for everybody.
3. Apparently, mega-wealthy people like Instagramming their cats too. So much so that rich guys posing with lions on Instagram is the hot new trend that can only end in bloodshed and lots of ruined silk upholstery.
4. Speaking of Instagram, there's an account that collects the least appetizing Instagrams of food ever snapped. Cooking For Bae proves that there are some things so disgusting they can't even be prettied up with the Valencia filter.
5. Not sure if you were aware of this, but things are different in Russia. For example, here's how Russians react when they crash their car through a guardrail and into a river. Spoiler alert: They're pretty chill about it.
Best pic of the week: The below photo was posted to Reddit by user LaughsTwice. It's called "You guys see the cat run past here?"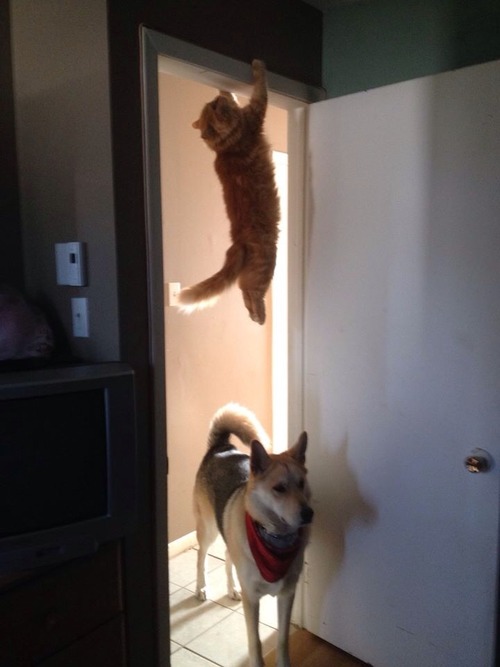 (by Bob Powers)