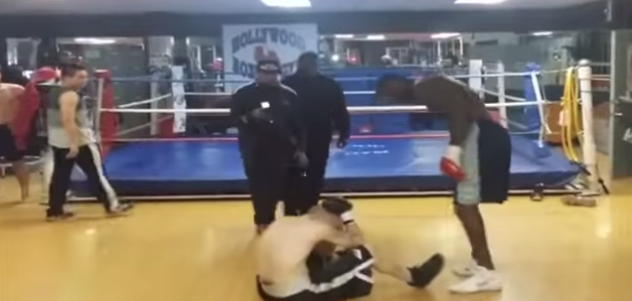 Let's get ready to humble!
Wearing blue trunks with a white stripe, it's professional boxer and 2008 Olympic bronze medalist Deontay Wilder. Wearing black trucks and using them to dust the floor when not running for his life is Internet troll extraordinaire who goes by the name, "Human Cyborg."
Evidently, the Cyborg had been programmed to harass Wilder with a relentless campaign of taunting texts, tweets and phone calls over the last couple of years, in which he threatened the boxer, used racial epithets, and made fun of his daughter who suffers from spina bifida. As bad as that is, the dumbest thing he did was challenge Wilder to meet him in a Los Angeles gym for a fight.