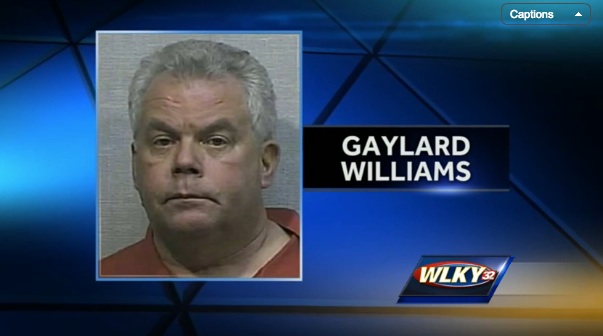 Let thy junk be healed!

For everyone who thought the name "Gaylord" was just something screen writers came up with to make Ben Stiller look ridiculous, it is actually real name which can occasionally make homophobic pastors look ridiculous.
Anti-gay pastor Gaylard Williams (he spells it with an "a," but otherwise same thing), 53, was arrested and charged with battery after allegedly making sexual advances on a 27-year-old who was parked at a lake. WLKY reports that the victim told police that Williams approached his window on Friday at Cedar Lake, and when the victim rolled his window down to talk to him, Williams "grabbed and squeezed his genitals, and then requested that he perform oral sex."