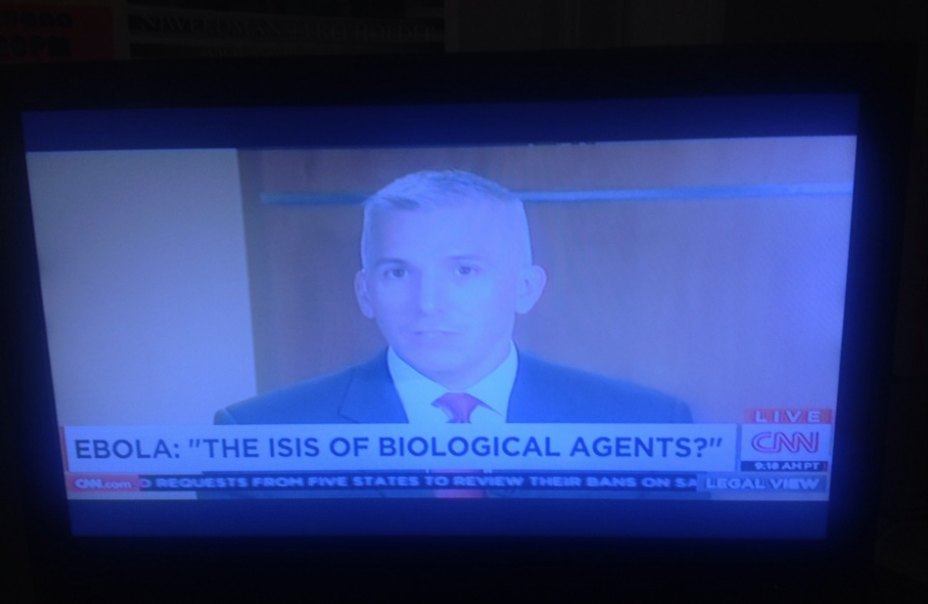 CNN: "THE EBOLA OF ISIS FEAR MONGERING?" (Via)
This screenshot posted by redditor flapjackKing displays CNN's headline this morning "EBOLA: 'THE ISIS OF BIOLOGICAL AGENTS.'"
As if the American public wasn't worried enough about the threat of EBOLA, CNN had to go ahead and cram "ISIS" into the title, just to make sure we were good and scared of it.
But what is calling Ebola the ISIS of biological agents supposed to mean to us? That Ebola is an extremist threat from Iraq and Syria? Or, maybe they're attempting a more metaphorical approach, alleging that Ebola is unpredictable and poorly understood, as is the threat of ISIS? Or maybe the two are temporally linked due to how they bounded onto the fear scene at the same time, the way that Cholera was "the Napoleon of intestinal infections."