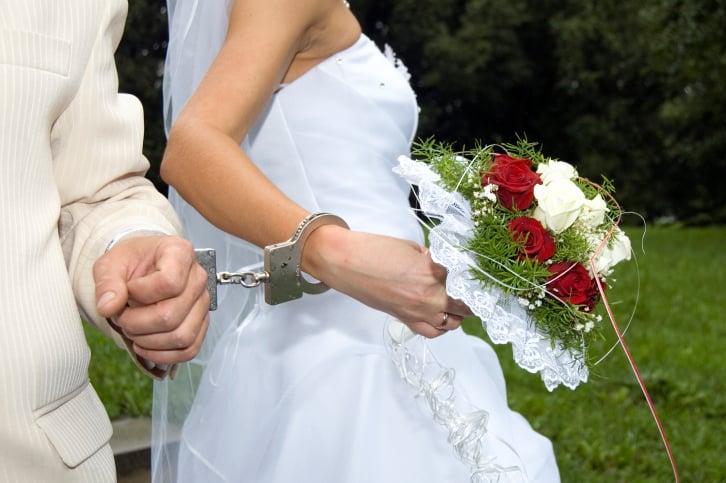 Forgot your something blue? Call the cops.
Newlyweds Nick, 25, and Kirsty Bigland, 29, from Salford, Manchester, were arrested at the Hilton Hotel in Manchester city centre Saturday night after an argument with the concierge developed into an all out brawl with security.
It is unclear what caused the initial problem as the bride and groom attempted to check into the hotel where they had just held their wedding reception -- what do you mean wifi costs extra?? - but whatever it was, it was a big enough issue to cause Nick to allegedly cut one of the guards in the face, and his glowing new bride to throw racial insults at the asian staff.