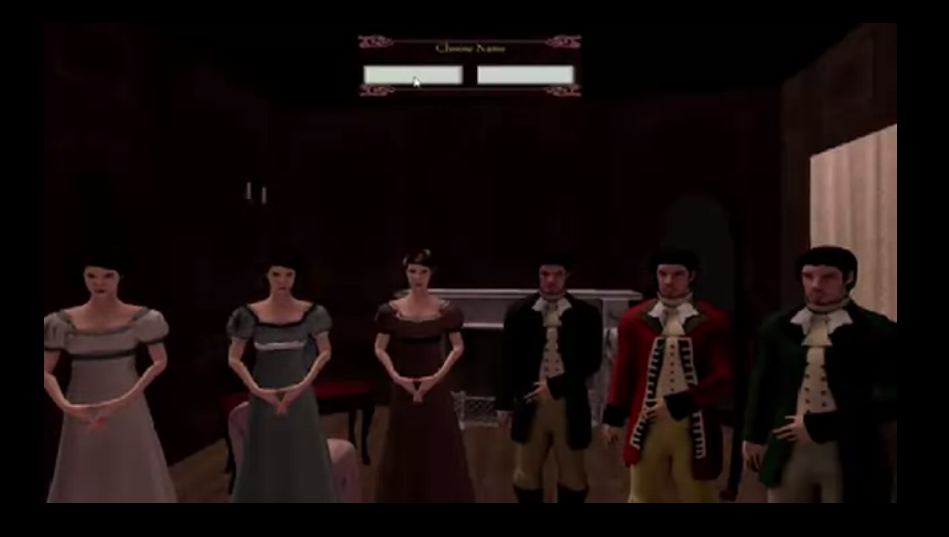 You can choose your name and select a look from among six characters.
As a Jane Austen fan who has approximately zero interest in video games (like most Jane Austen fans), I was pretty excited to learn about Ever, Jane. It's a roleplaying game set in the virtual world of Jane Austen, and therefore almost helps me understand why people play roleplaying games. As creator Judy Tyrer puts it, "Instead of destroying dragons, we use gossip to destroy our enemies."
Obviously, everyone reasonable wants the chance to go back to the Regency Era and wear pretty dresses and do some curtsying and tea drinking and making of confessions of love in a garden, right?