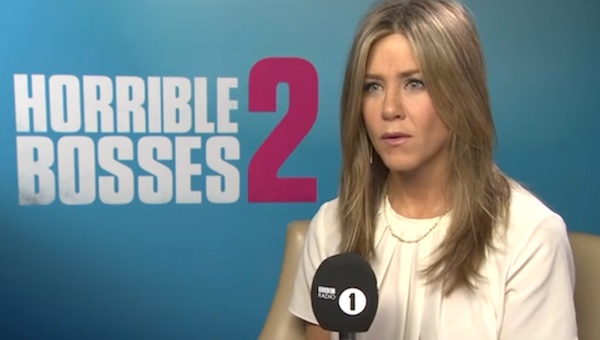 Horrible boss is horrible.

Last year, Chris Stark of BBC Radio 1 interviewed Mila Kunis, and his awkward, off-script style won everyone over. So Chris was excited to try out the same style on Jennifer Aniston, who is currently making the rounds to talk about Horrible Bosses 2.
Chris's (horrible) boss, DJ Scott Mills, thought it would be hilarious to make the interview a disaster by getting Jen to be the worst interviewee ever. She agreed, and the results are extremely uncomfortable.