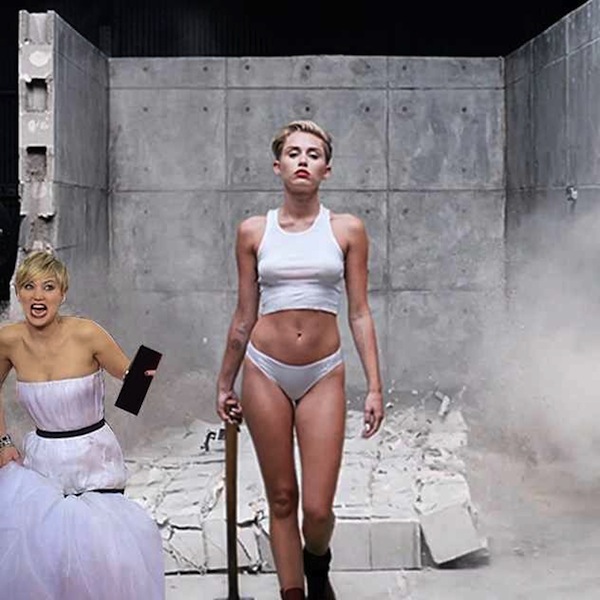 The only wrecking ball I see in this photo is JLaw's expression. (via jlawphotobombing)
Another week, another JLaw meme. This week's is especially adorable.
In case you missed it, JLaw photobombed Taylor Swift at Sunday's Golden Globes in her usual subtle fashion. Afterward, the two women revealed to Ryan Seacrest that they're actually friends in real life, and that JLaw texted Taylor a long, heartfelt congratulations after her performance at the Country Music Awards. We love JLaw so much that this actually makes us like Taylor Swift a tiny bit. That's how powerful she is.
The Internet wasn't about to let JLaw making that amazing facial expression go to waste, and so the hashtag #jlawphotobomb was born. Here are some of the best.

JLaw would be the most popular girl in school in like a minute. (via deadrabbithopes)
— ☣ƦYΛИ ȻYΛИIÐΞ☣ (@RyanCyanide) January 13, 2014
— Rhianna Fisher (@rhiWICKED) January 17, 2014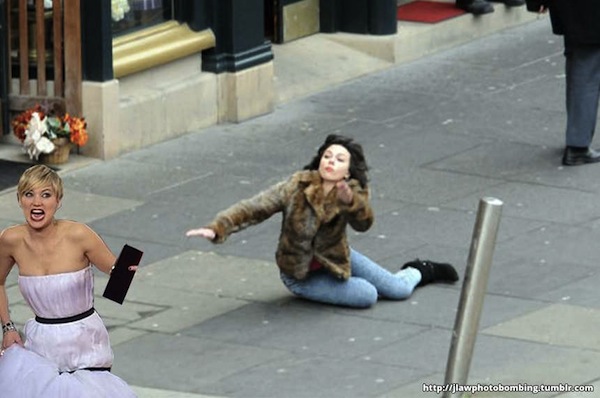 It's just not as cute when Scarlett falls down awkwardly. Sorry. (via jlawphotobombing)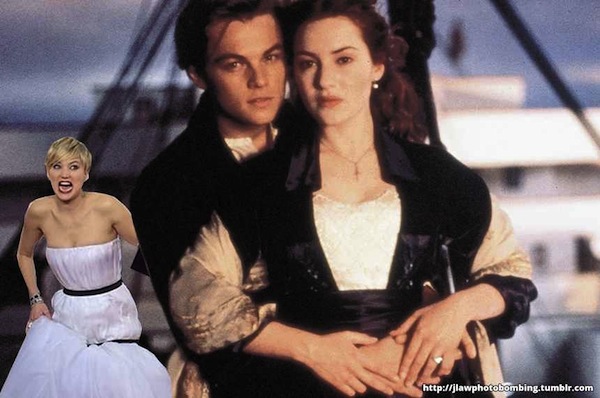 This meme will go on and on. (via jlawphotobombing)
— Roseanne Brabazon (@Rosiecakes77) January 15, 2014
(by Shira Rachel Danan)