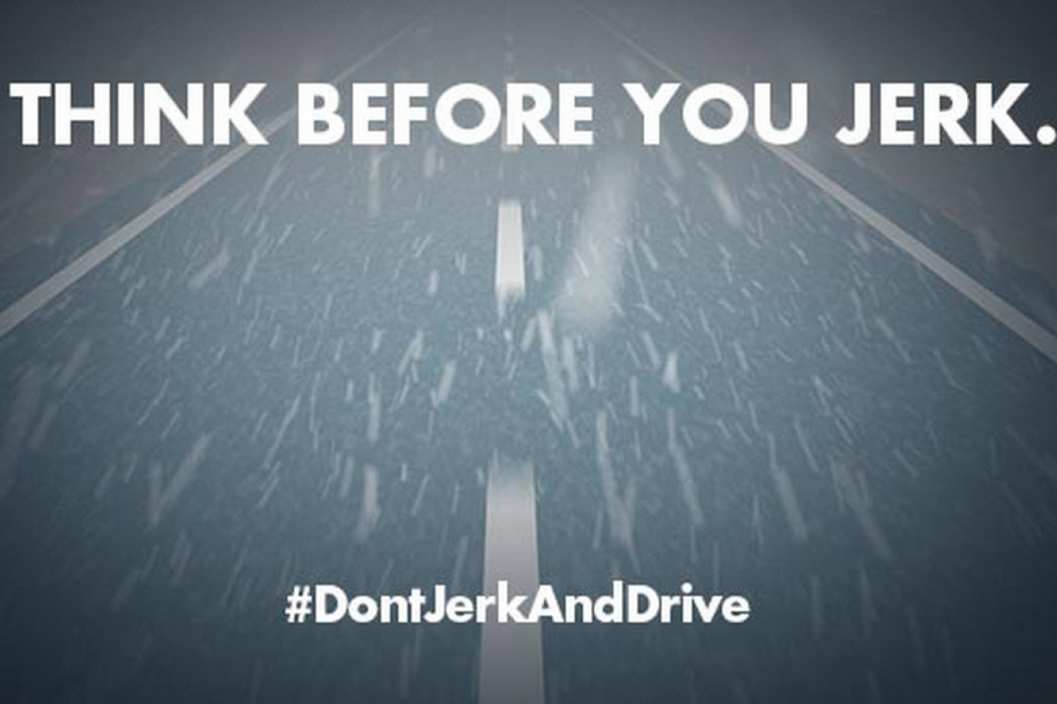 This should give you the jizzst.
South Dakota's ad campaign, "Don't Jerk and Drive," intended to dissuade drivers on icy roads from overcorrecting, or jerking the wheel while they spin out, has been pulled.
Highway Safety Director Lee Axdahl told the Argus Leader that the double meaning was intentional and meant to grab the attention of drivers.

It worked. It also grabbed the attention of anyone who didn't want to think about "grabbing."
"This is an important safety message and I don't want this innuendo to distract from our goal to save lives on the road," said Trevor Jones, the secretary of the Department of Public Safety, and also Axdahl's boss.