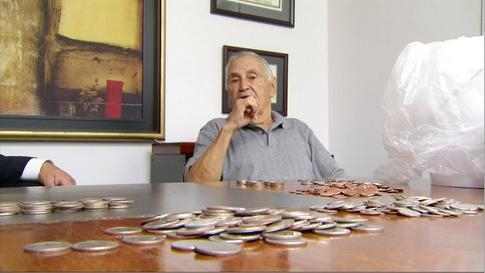 Andres Carrasco, 73, clearly asking to be treated like dirt with that face of his.
(via KNBC-TV)
Warning: Sarcasm ahead.
The heroic Adriana's Insurance Company in Rancho Cucamonga, California has finally taken a stand against a true menace to society: people over 70 who whine after being assaulted by your employees. How is Adriana's achieving justice? By paying their court settlements in buckets of loose change that are too heavy for your senior citizen opponents to lift.