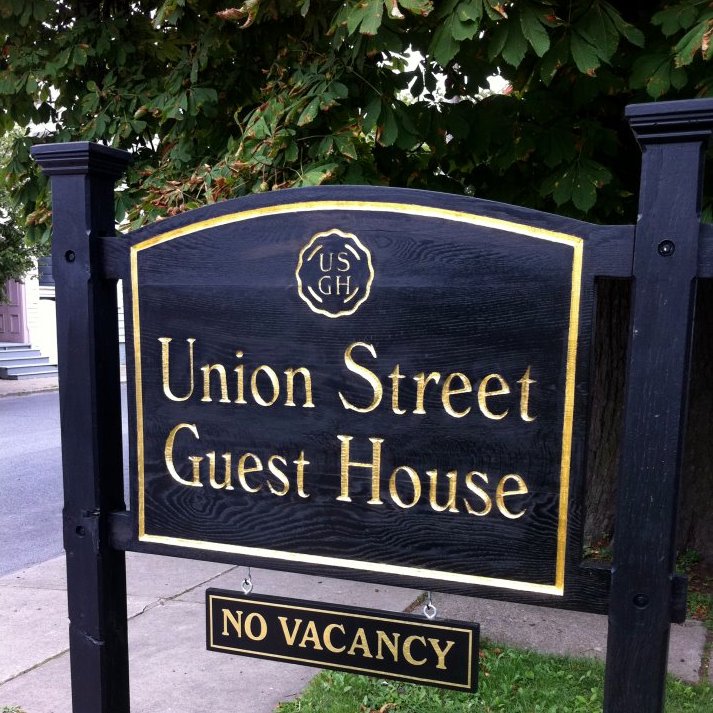 They insist on using the USGH abbreviation all the time, even though it sounds
like someone with a lisp saying "ugh." (via Facebook)
The Union Street Guest House in the town of Hudson in upstate New York rests in the beautiful Hudson River Valley, and is an amazing spot to host your wedding. If you or any of your wedding guests say otherwise, they will fine the living crap out of you, to the tune of $500 (they also require 15 days notice for any room cancellations, so if you were planning on going there soon, it's too late to change your mind now). Here's what it says on their website (full text at bottom):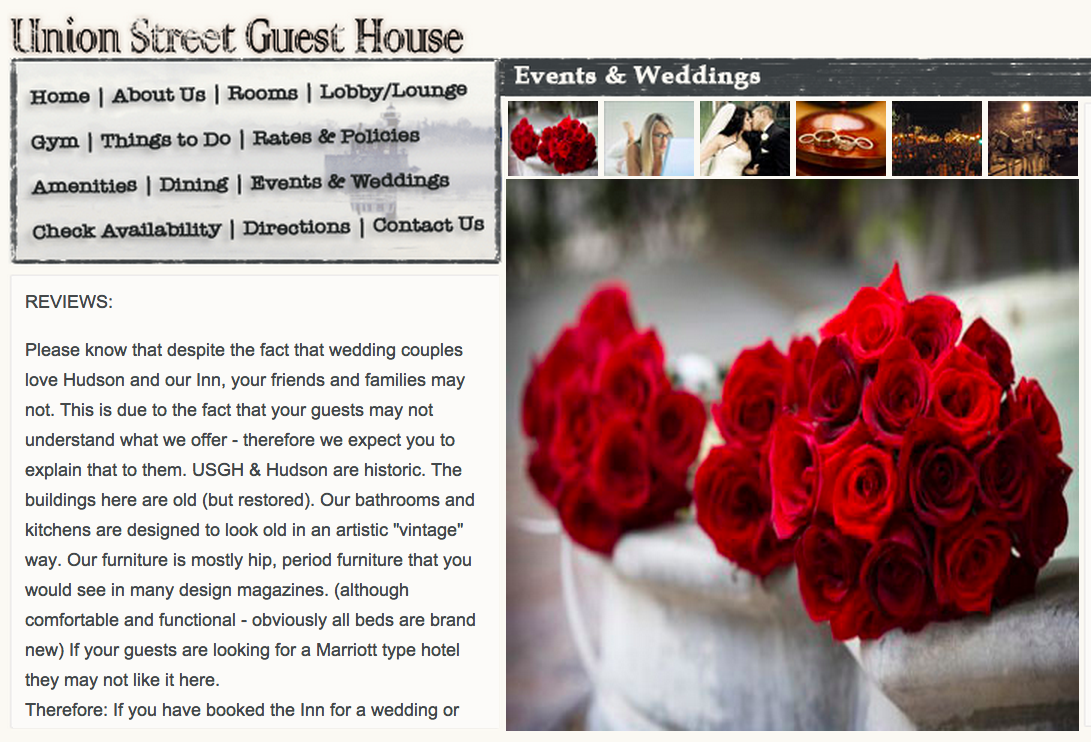 In short, if anyone doesn't like our hotel, it's because they're morons. (via USGH)
No, that is not an exaggeration. If anyone in your wedding party (the bride and groom are part of the wedding party, right?) or any of your wedding guests posts a negative review online, they will charge your credit card half a grand. They're not monsters, though, just extortionists: they'll refund the fine if you or your friends delete the negative review.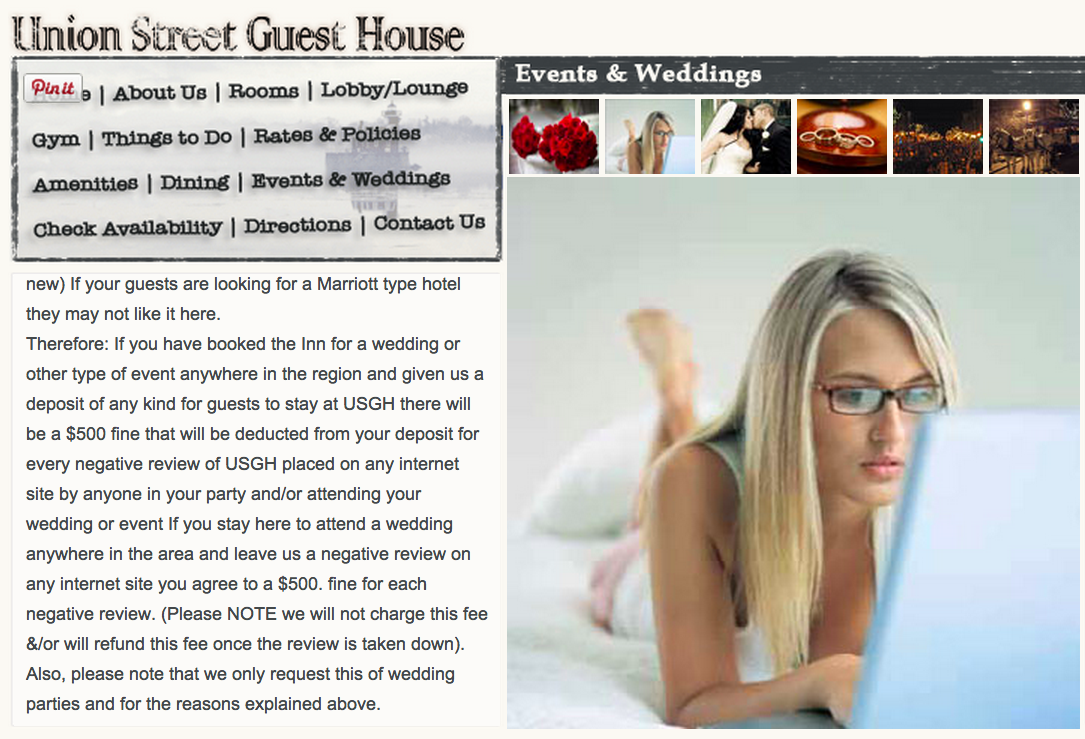 This is a photo of someone losing a lot of money. (via USGH)
I actually have a lot of good things to say about the region this hotel is located it, with its historical mansions and homes of painters, as well as the vistas of the Hudson River that inspired the Hudson River School of American landscape painting. I don't have anything to say about this hotel, though, primarily because I don't have $500 to spend on online justice. Here's the full text of their policy:
Please know that despite the fact that wedding couples love Hudson and our Inn, your friends and families may not. This is due to the fact that your guests may not understand what we offer - therefore we expect you to explain that to them. USGH & Hudson are historic. The buildings here are old (but restored). Our bathrooms and kitchens are designed to look old in an artistic "vintage" way. Our furniture is mostly hip, period furniture that you would see in many design magazines. (although comfortable and functional - obviously all beds are brand new) If your guests are looking for a Marriott type hotel they may not like it here.
Therefore: If you have booked the Inn for a wedding or other type of event anywhere in the region and given us a deposit of any kind for guests to stay at USGH there will be a $500 fine that will be deducted from your deposit for every negative review of USGH placed on any internet site by anyone in your party and/or attending your wedding or event If you stay here to attend a wedding anywhere in the area and leave us a negative review on any internet site you agree to a $500. fine for each negative review. (Please NOTE we will not charge this fee &/or will refund this fee once the review is taken down). Also, please note that we only request this of wedding parties and for the reasons explained above. 
I will say one positive thing: they apparently have dogs in the lobby.

They also sic the dogs on people who post bad reviews. (via Facebook)
(by Johnny McNulty)