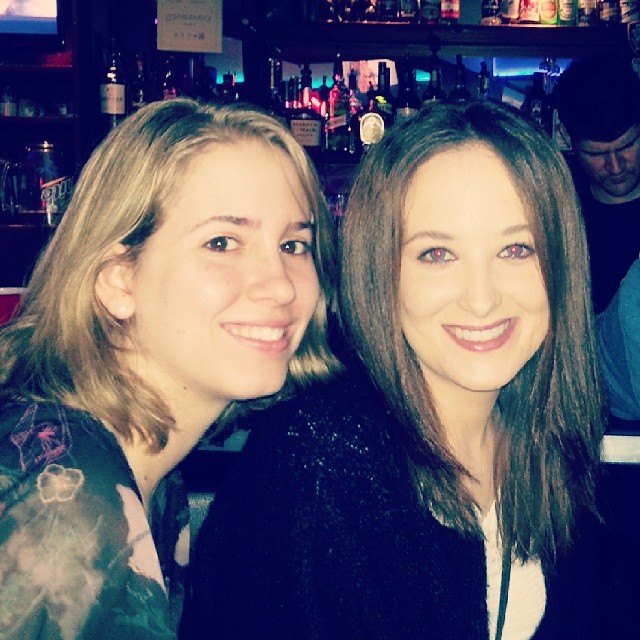 Katie (right) in a bar, which figures. (via Facebook)
Katie Mulrennan is an Irish woman living in Seoul, South Korea, looking to make a living as an English teacher. Presumably, this is to support the raging drinking problem she must have, being Irish and all. Unfortunately for this liver-damaged Celt, Korean job agencies have grown wise to the wily ways of these red-haired, big-nosed, alcoholic leprechauns trying to live the easy life of teaching one of the world's hardest languages. That's what Katie found out, anyway, when she applied for an English instructor position through an agency listing on Craigslist and was told that "my client does not hire Irish people due to the alcoholism nature of your kind."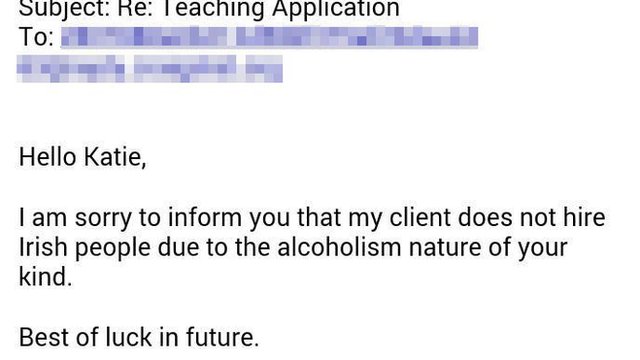 Best of luck in future? Were you drunk when you wrote this?
To be clear, the application that Katie sent in was not a drunken offer to tell Korean kids some dirty limericks. She has been teaching English abroad for three years now, in such places as Barcelona, Abu Dhabi, and exotic Oxford, in addition to experience in South Korea. As Mulrennan told the Daily Edge, "It takes a lot to shock me, but I was genuinely in disbelief upon receiving this email."
In fact, Katie doesn't drink at all.
"It was disappointing because these employers did not even get to see me," she said. "They never spoke to me and didn't get a chance to hear what I sounded like."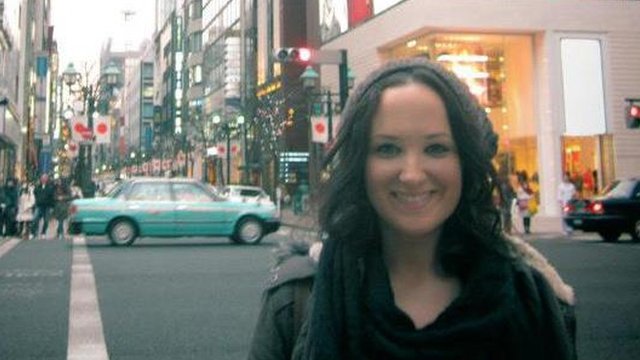 Katie, who actually doesn't drink. Weird, right? So weird. *Mind Explodes* (via BBC)
Apparently, certain types of regional discrimination are totally fine. "Usually when you apply for a job and they don't want you, they don't send a reply," Katie explained to the BBC, "or they tell you they would prefer someone from North America, because some schools prefer the accent." The job application also specifies that applicants must be Caucasian females, so, you know, there's that.
"But this reply was a first."
Mulrennan said she "actually laughed" the first time she read the reply to her application. She did end up sending this sarcastic reply in return (which was far less caustic than the first drafts she wanted to send): 
"I understand your client's sentiments. However, I do not drink alcohol nor do I consume animal products. I hope your client can realise that stereotyping a nation is not a wholesome disposition to have. Thank you for contacting me. Have a lovely day!"

She's tried to focus on taking it all in good humor since then. "I was annoyed about it. But I can also see it was a little bit hilarious as well. A friend saw it and encouraged me to post it online as it might go viral."
No word on whether that friend was drunk. "I thought: 'Really? It's just another silly thing poking fun at Irish people'. But then I put it online and people started getting in touch."
It's a little easier to stay in a good mood about it since Katie did end up finding a new job. Still, job-hunting in Korea is not exactly a walk in the park, says Mulrennan. "Korea can be a most frustrating place to live in at times. I recently came across another poster on Craigslist Korea advertising for 'attractive teachers'. A lot of things don't even surprise me in Korea any more, which is worrying!"
Despite it all, Mulrennan says, "I still love the country and being in Seoul."
After all, if the Irish weren't good at sticking around when they move some place that doesn't particularly want them, I wouldn't be writing this right now.
(by Johnny McNulty)