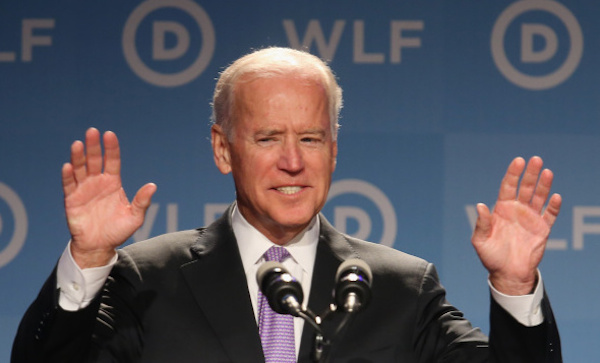 Calm down, everyone. It's just Joe being Joe. (via Getty Images)
When you exude more animal magnetism than a safari park, even something as simple as a photo of you eating an ice cream cone can become a viral sensation. That's what happened after Joe Biden took a break while campaigning in Portland and stopped into the Salt and Straw for a double scoop in a waffle cone.
*faints* RT @washdems: Welcome to WA, @JoeBiden! (pic via @thisbrokenwheel) pic.twitter.com/zNzas9UMNW

— Seattlish (@seattlish) October 9, 2014
Why's he wearing shades indoors? None of your business. The money is in his hand because the photo was snapped as he was about to pay for the ice cream. This isn't a staged photo. The guy can't help it.
(by Jonathan Corbett)