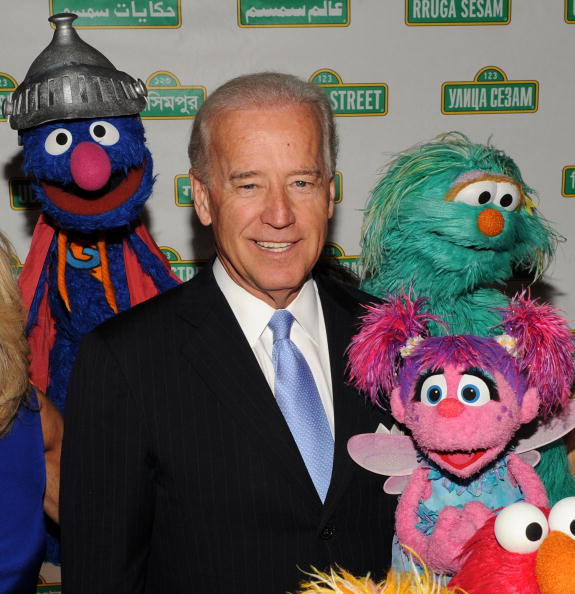 He's still got it! (via Getty Images )
Last fall, Newington High School student Talia Maselli decided to write a letter to the one man she says makes her laugh, Vice President Joe Biden.  The student, then 17, tells The Courant that she penned a personal note inviting the VP to her prom claiming, "I could only tolerate a high school dance if I was to be escorted by the most delightful man in America." 
I get it -- girls mature faster than boys. Why risk this when she could be on the arm of someone who's been seasoned as the second in command of the free world?
This past thursday, months after she sent her letter, on the eve of the dance, Talia got a response. A wrist corsage from the veep was delivered along with a personal note, "I am flattered, but my schedule will not permit me to be in Connecticut on Friday evening," Biden writes. "But I hope you will accept this corsage and enjoy your prom as much as I did mine."
I bet he did have a great time. Check out this pic of him from his HS yearbook: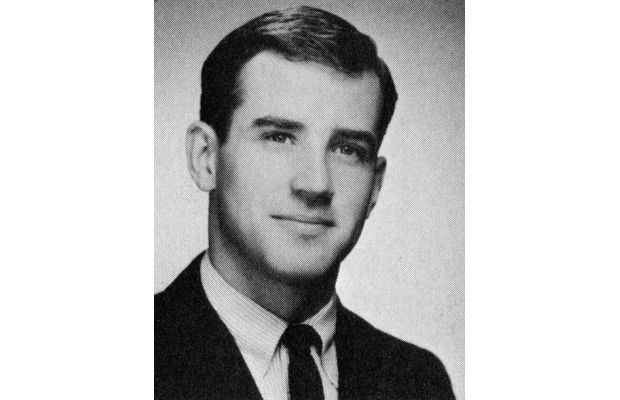 Yum (via Business Insider)
Talia accepted the corsage, of course, but did not go to prom. She also did not follow up on her threat to invite Speaker of the House John Boehner in the event that Biden declined.  The girl knows what she wants. She didn't get that sweet, sweet Joe Biden prom date action, but it has been arranged for her to meet him at the White House in July, which she says she will definitely attend. Follow your dreams, Talia!
And while we are still thinking about men of the executive office who were super hot at their prom, check out old Tricky Dick: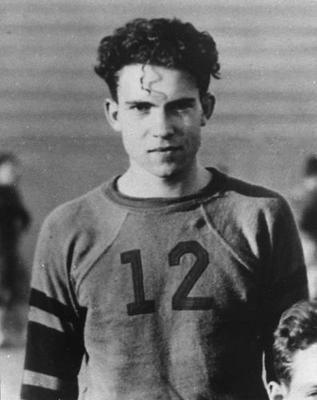 Young Richard Nixon. Yuuuup.  (via Business Insider)
(by Myka Fox)