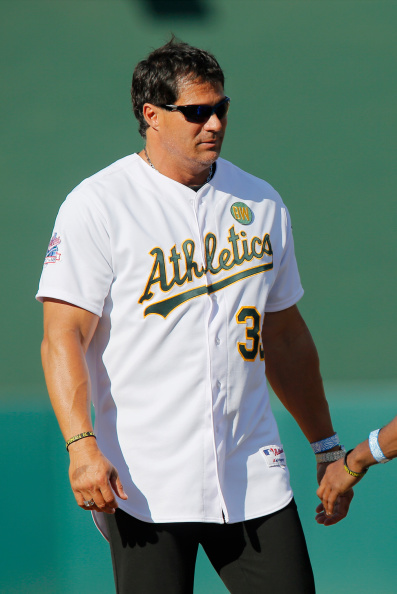 From now on, drugs will have to be passed to his right hand.
Jose Canseco, former major league designated hitter and author of Juiced: Wild Times, Rampant 'Roids, Smash Hits & How Baseball Got Big, blew off his middle finger last night while he was cleaning his semiautomatic shotgun. Now he has a semi-fingered hand. 
Canseco's fiancée and bikini wearer Leila Knight told TMZ Sports, "He was sitting at a table in their home cleaning the gun when it went off. He didn't know it was loaded -- and the shot ripped through the middle finger on his left hand." 
He went to the hospital to attempt reattachment, however doctors knew immediately he would never have full use of that finger again because it was shot off at the base. They said, "worst case... it may be amputated." 
Really though, the Cuban cancer already amputated it himself. Such a dramatic water sign thing to do. Best case... the doctors just have to clean that job up.
Knight, who has been keeping fans updated via her and Joe's Twitter accounts, reported they are recovering back at home, but no word on weather the finger came with them.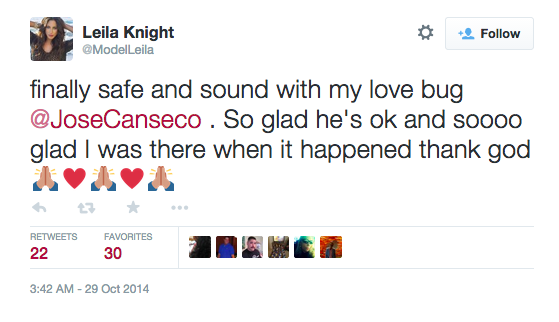 (Via)
Sad to see it go. Accused of assault and domestic abuse, Jose's middle finger was the best symbol of what his life represents.
(by Myka Fox)