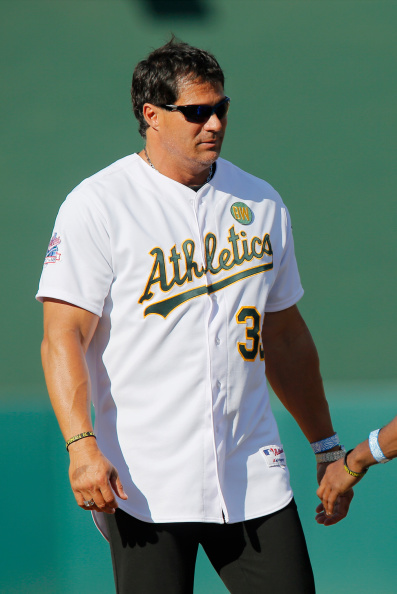 From now on, drugs will have to be passed to his right hand.
Jose Canseco, former major league designated hitter and author of Juiced: Wild Times, Rampant 'Roids, Smash Hits & How Baseball Got Big, blew off his middle finger last night while he was cleaning his semiautomatic shotgun. Now he has a semi-fingered hand.
Canseco's fiancée and bikini wearer Leila Knight told TMZ Sports, "He was sitting at a table in their home cleaning the gun when it went off. He didn't know it was loaded -- and the shot ripped through the middle finger on his left hand."