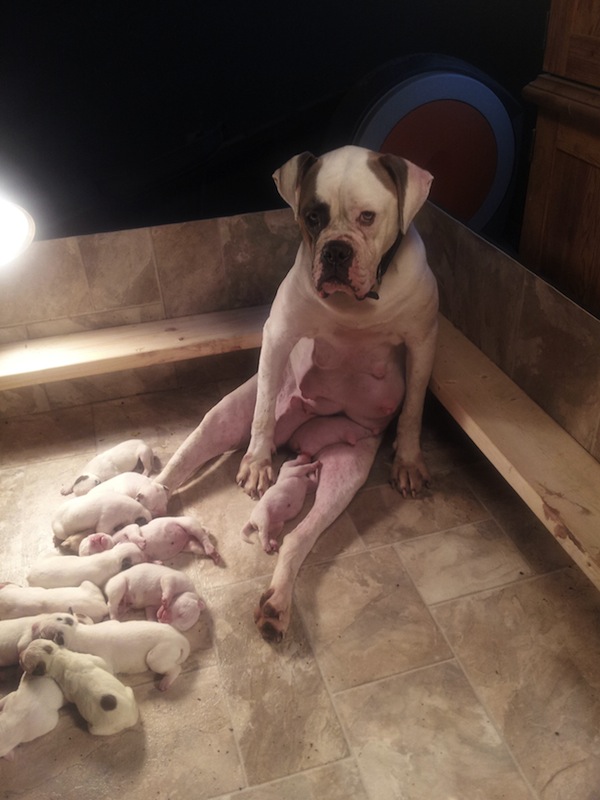 "You did this to me."
Someone get this dog a cigarette. She needs one, after popping out enough puppies for her very own Puppy Bowl. This is the face redditor narwhalguy captured after their dog gave birth to 12 whiny, needy pups over the course of three days. It's the point when most humans would say, "Time to get my own reality show, because that's the only way I can afford to raise this heap of demanding poopers."
It's also why most images of puppies are cropped like this: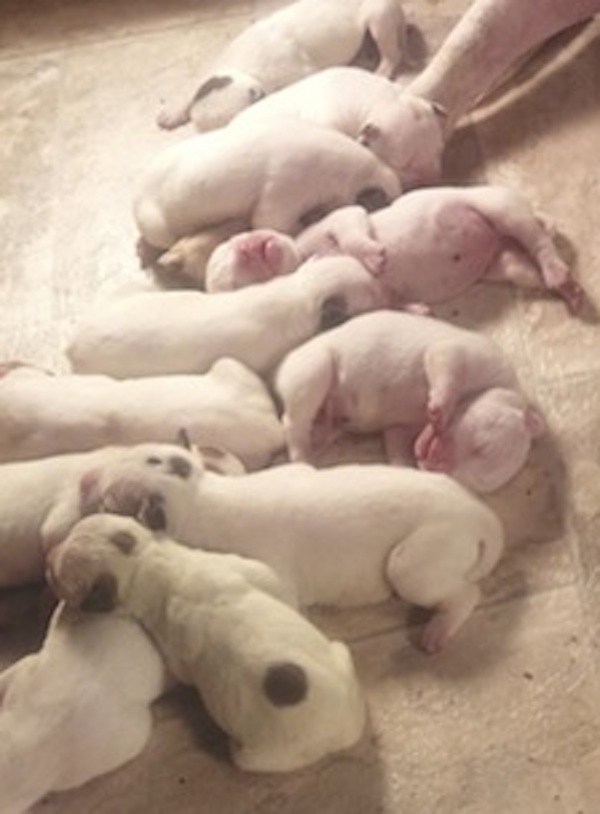 ZOMG! Heaps of puppies! Adorbs!!!
Aw, yay! Puppies are the best.
(by Shira Rachel Danan)