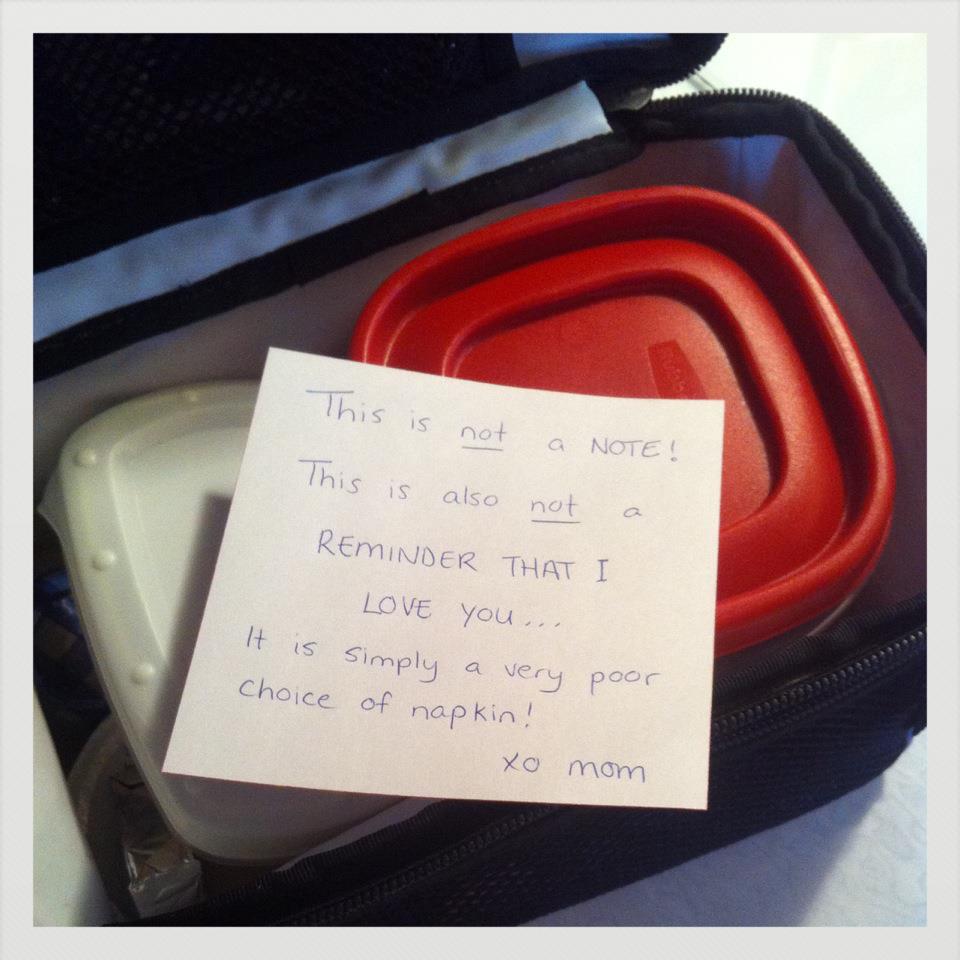 Ugh, this is the most embarrassing napkin ever.
Redditor Michellehas2ls' daughter told her she was too old for a note in her lunch. Her mom correctly responded by placing this note in her daughter's lunch. Moral of the story: if you're young enough for mom to make your lunch, you're young enough to get a damn note.
I wish my mom still packed my lunch everyday, mostly because getting love notes from the guys at the deli is starting to creep me out.
(by Shira Rachel Danan)