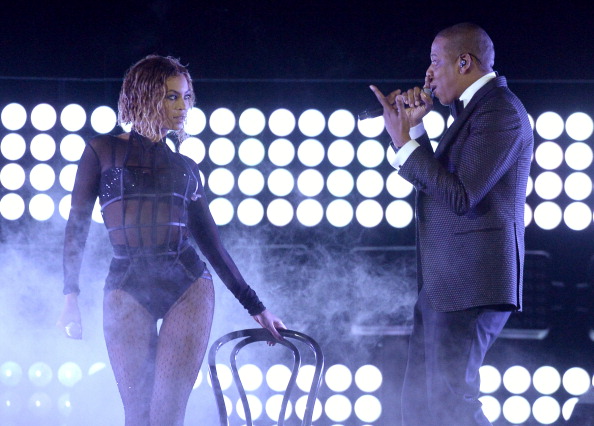 If I can't touch her, then you can't either. (via Getty Images)
A vicious attack erupted at the Beyonce and Jay-Z concert at the Rose Bowl last night in Pasadena, CA. It had nothing to do with Solange.
Roberto Alcaraz-Garnica, 25, of San Diego was among 55,000 fans attending the Beyonce and Jay-Z concert Sunday night, but he was the only one to attempt sexual assault and then follow it up with some really weird shit. According to the Pasadena Star News, Alcaraz-Garnica groped a woman in her 20's, and when the women's boyfriends confronted the alleged attacker, a fight ensued, and the groper bit the tip of the boyfriend's finger off.