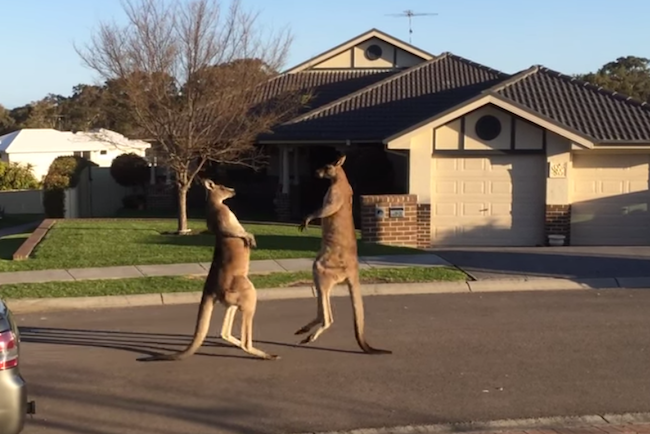 Amazingly, alcohol was not a factor.
Watching this Australian kangaroo battle play out, it's easy to see why none of the neighbors got involved. Because this looks like a fight that no one in their right mind would want any part of. Who knows what these two were fighting about, but considering they hop around kicking and punching each other for over five minutes, I'm going ahead and assuming it was two 'roo bros fighting over the marsupial equivalent of the following:
Roo 1: What are you looking at?
Roo 2: I'm looking at your giant ears.
Roo 1: Debbie seems to like them.
Roo 2: That's not what she told me last night.
Roo 1: I told you to stay away from her!
(by Jonathan Corbett)