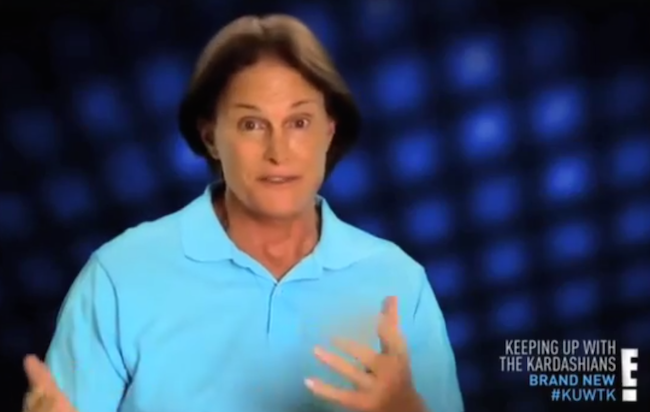 Keeping up with Bruce.
Are you tired of Keeping Up with the Kardashians but still want to follow the adventures of former olympic champion, current golf and surgery enthusiast, Bruce Jenner? Now you can, because someone with iMovie and time on their hands has identified the problem with the show (the Kardashians) and trimmed the fat (along with most of the plastic) from an entire episode, leaving only Bruce.
The result had all the existential angst of Garfield minus Garfield combined with the blissful inanity of porn without the porn, and it looks like the ideal world that Bruce probably describes to his therapist three times a week: a heaven on earth where he's free to putter around a mansion by himself, complaining to no one in particular about closet space, a cluttered garage, and the wife who is trying to prevent him from ever achieving his ultimate dream of having a putting green in the backyard.
The editing is so stilted that you're reminded how difficult life must be for Bruce in his own house, in that he can't string three words together without being cut off. It's also a reminder that the show is so packed with superficial insanity that you normally don't even notice a puddy-faced Ken Doll with feathered hair saying things like "I'm kind of feeling bad - this putting green is going in and I'm going to be out at the beach house all summer."
(by Jonathan Corbett)