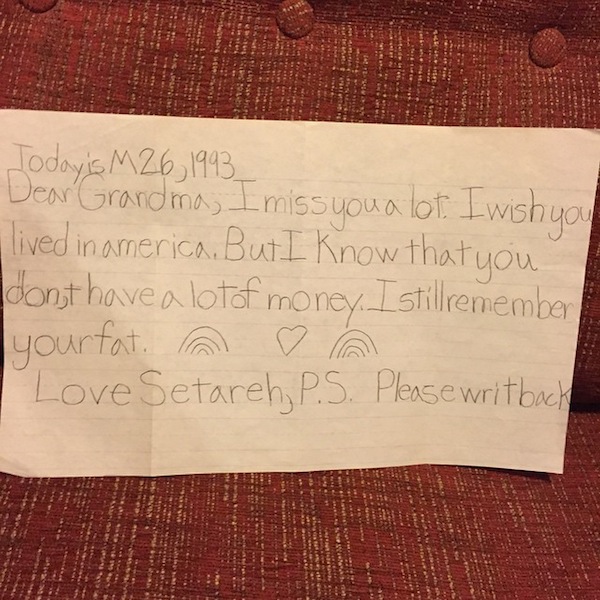 You don't deserve for her to writ back, Setareh.

Setareh sent her grandma this letter when she was six, and she says her grandma saved it for the last twenty years even though Setareh was a total bitch in it.
She makes some pretty fundamental letter-writing mistakes: abbreviating the month of "May" to "M"; not putting her postscript on another line; and telling her grandmother that her most memorable characteristic is that she's super fat.
Still, it's clear Setareh loves her grandma, since she asks that Grandma "writ [sic] back" and excuses her infrequent visits with a kind reference to her grandmother's financial situation. (We're guessing Grandma lives in Iran, since Setareh is a Persian name.) Yes, she may be poor and obese, but Grandma is clearly a lovely person if she's willing to forgive not only those put-downs, but also Setareh's atrocious confusion of "you're" and "your."